Bakers and Snackers alike are going wild for our Apple Rings. These perfectly portioned Rings are great on their own but, they taking baking with apples to a whole new level! Using our Apple Rings take the messy and labor intensive process of washing, slicing, and coring whole apples out of your favorite apple recipe. Thanks to our wonderful friends Aimee at ShugarySweets and Jocelyn at InsideBruCrewLife we put together 6 of our favorite apple ring themed recipes.
 1. Caramel Apple Cheesecake Tarts
This Apple Cream Cheese Tart highlights the flavors of the holidays with an enticing combination of apples, nutmeg, and rum extract! Impressive to look at, easy to make!
Get the recipe here
2. Apple Ring Cream Cheese Tart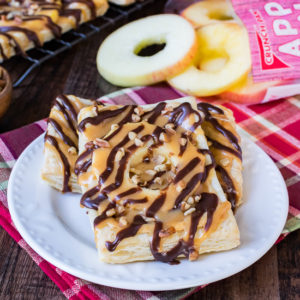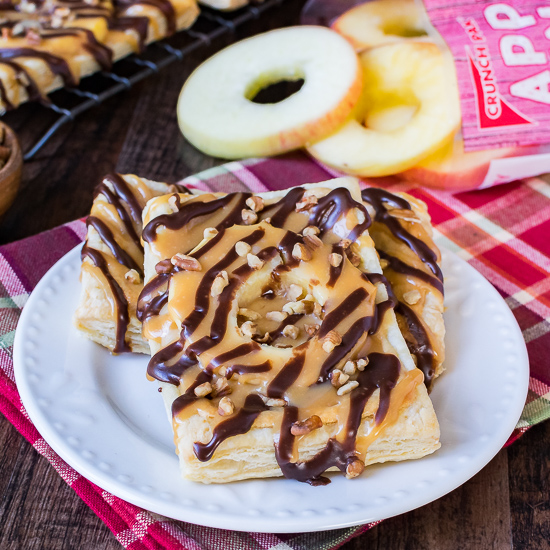 Drizzles of caramel and chocolate add a fun flair to these easy Caramel Apple Cheesecake Tarts. Enjoy plain for breakfast or add a scoop of ice cream for a delicious fall dessert.
Get the recipe here.
3. Upside Down Apple Pecan Cake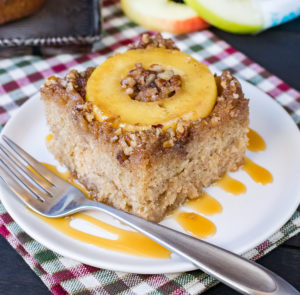 The gooey apple and nut topping on this Apple Pecan Upside Down Cake is so good. The fun twist to the classic old recipe makes this a great cake to share this fall.
Get the recipe here.
4. Apple Cranberry Upside Down Bundt Cake
Welcome Fall with this Apple Cranberry Upside Bundt Cake recipe. Move over pineapple cake, there's a new twist to a classic recipe just in time for the holidays!
Get the recipe here.
5. Caramel Apple Ring Pops
Capture the delicious chocolate, caramel, and coconut flavor of your favorite cookie in this fun, Caramel Apple Ring Pops recipe! Great for snacking, dessert, or bake sales!
Get the recipe here.