With Covid restrictions easing up a bit, we are slowly getting back to routine and you may be planning a birthday party or playdate for your kids! Here are some tips:
Personalized Snacks! Switch up the food options with some safe and fun snacks, like our Disney Foodles. A single serve snack and party favor for all of your guests. With different varieties, our snack packs are filled with orchard-fresh sliced apples, crackers, cheese, grapes or pretzels. Find them near you!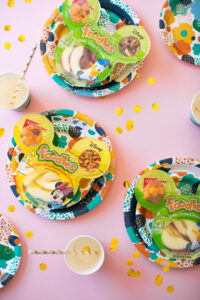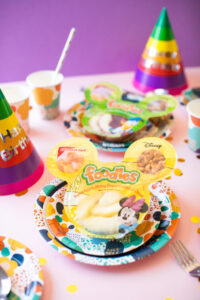 Keep it outside! Set up the party in your backyard or at your local park so the kids can run around and play and it can allow for proper social distancing if needed.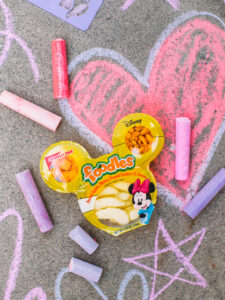 Skip blowing out the candles! Give the birthday boy or girl their own individual cake or favorite treat so they can still make a wish and everyone can still sing and celebrate them safely. Check out some of our yummy dessert recipes here.