As citizens of the community with families, friends and children who live, work and play here, we take our environmental responsibilities very seriously. Here are a few of the steps we take each day to ensure a safe and happy future:
Our Crunch Pak Headquarters have a robust recycling program. All the office workers have recycle bins right next to their garbage cans and we also have recycling bins throughout our facilities. We instill these values throughout our entire company so employees can apply their learnings in their own lives and homes as well.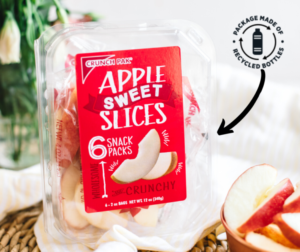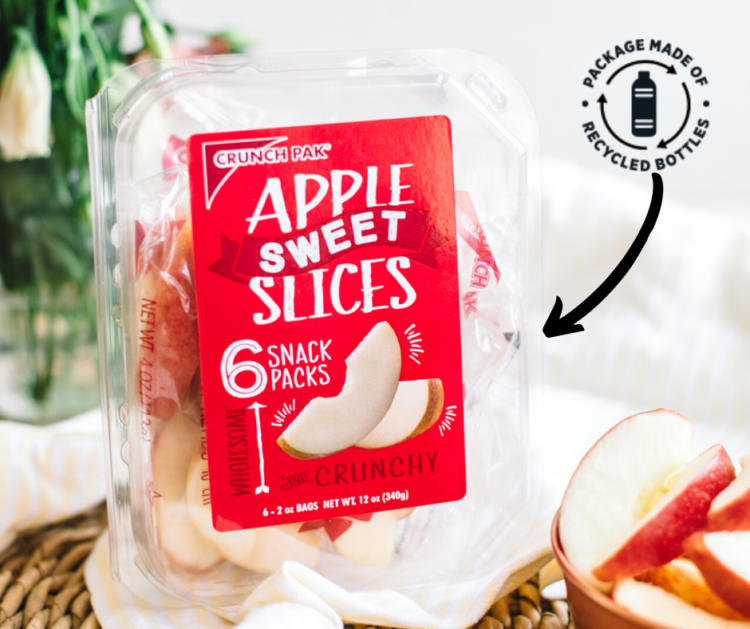 All our trays are made from either RPET or PET material (polyethylene terephthalate). So, we are using plastic trays that have already been recycled and are still recyclable. While this may not be a perfect solution, we are using plastic that's already been created and making it into something useful, rather than adding to the problem. This helps keep plastic out of landfills, out of the ocean and out of the environment. Furthermore, producing post-consumer recycled plastic requires significantly less energy and water than producing virgin plastic. We are constantly seeking alternative packaging solutions and are currently working on a compostable tray initiative.
Our plant runs on hydroelectric energy that is provided from numerous dams on the mighty Columbia river.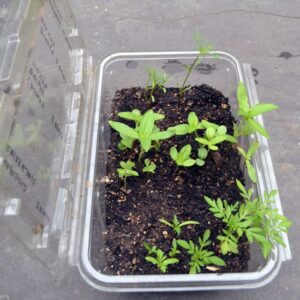 Want to celebrate #EarthDay with a fun activity as you shelter in place? You can re-use our trays as a germination seed starter to grow your own plants, greens or veggies! Here's what you would need:
Dirt
Seeds
Water
Gardening gloves (optional)
Crunch Pak Tray/Packaging to germinate the seeds
Be sure to find our Crunch Pak products at a store near you. Happy Earth Day from our Crunch Pak family to yours!