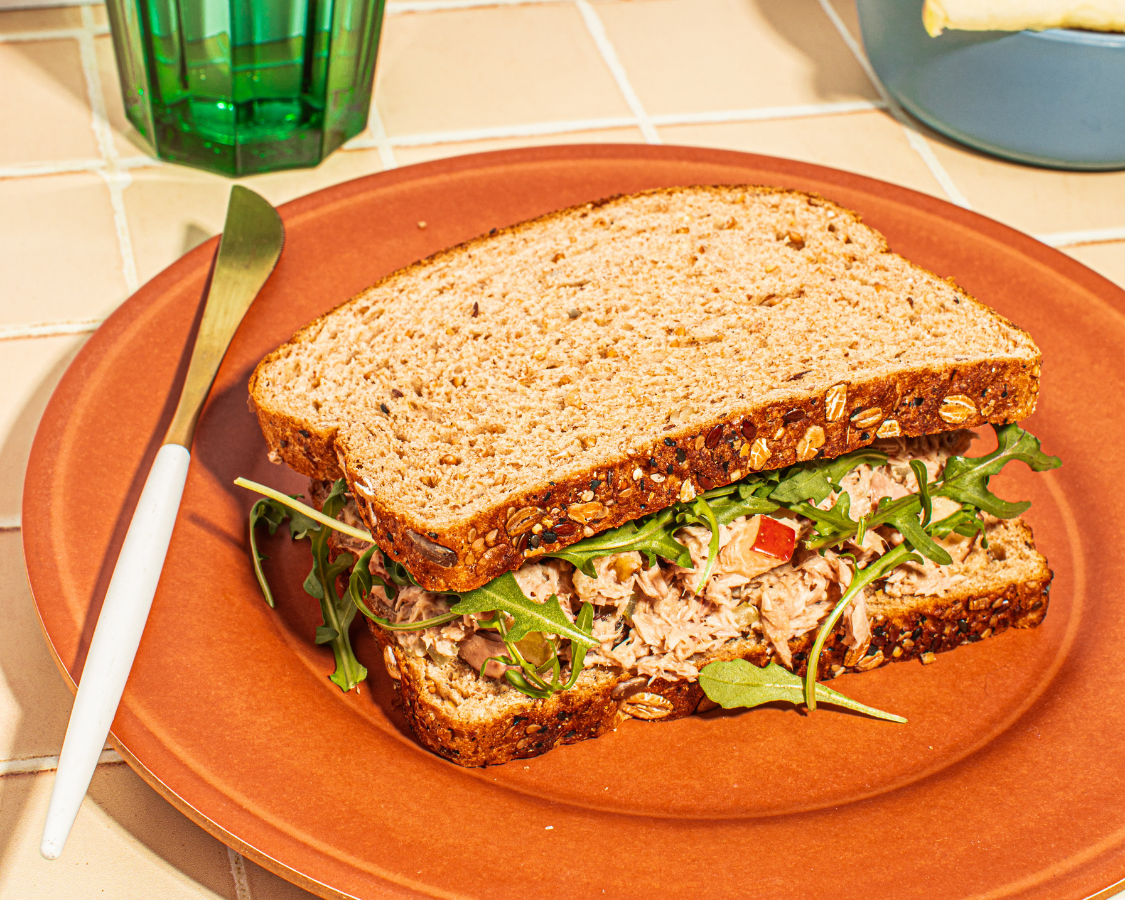 Tuna Salad, Apple and Walnut Sandwich
Sneak some extra nutritional goodies and extra crunch into your lunch with this Tuna Salad Apple and Walnut Sandwich!
Prep Time:5 minutes
Total Time:5 minutes
Ingredients:
1 can light tuna in water or oil
1 tbsp mayonnaise
5 Crunch Pak Sweet Apple Slices, diced
2 tbsps chopped walnuts
1/8 teaspoon ground black pepper
2 slices wheat bread or choice of bread
1/2 cup of arugula
Method
Mix together tuna, mayonnaise, apples, walnuts and mayonnaise in a bowl. Season with pepper. Top with arugula.
Spread the tuna mixture on wheat bread for a sandwich or eat it without for an easy tuna salad.
Tuna Salad, Apple and Walnut Sandwich