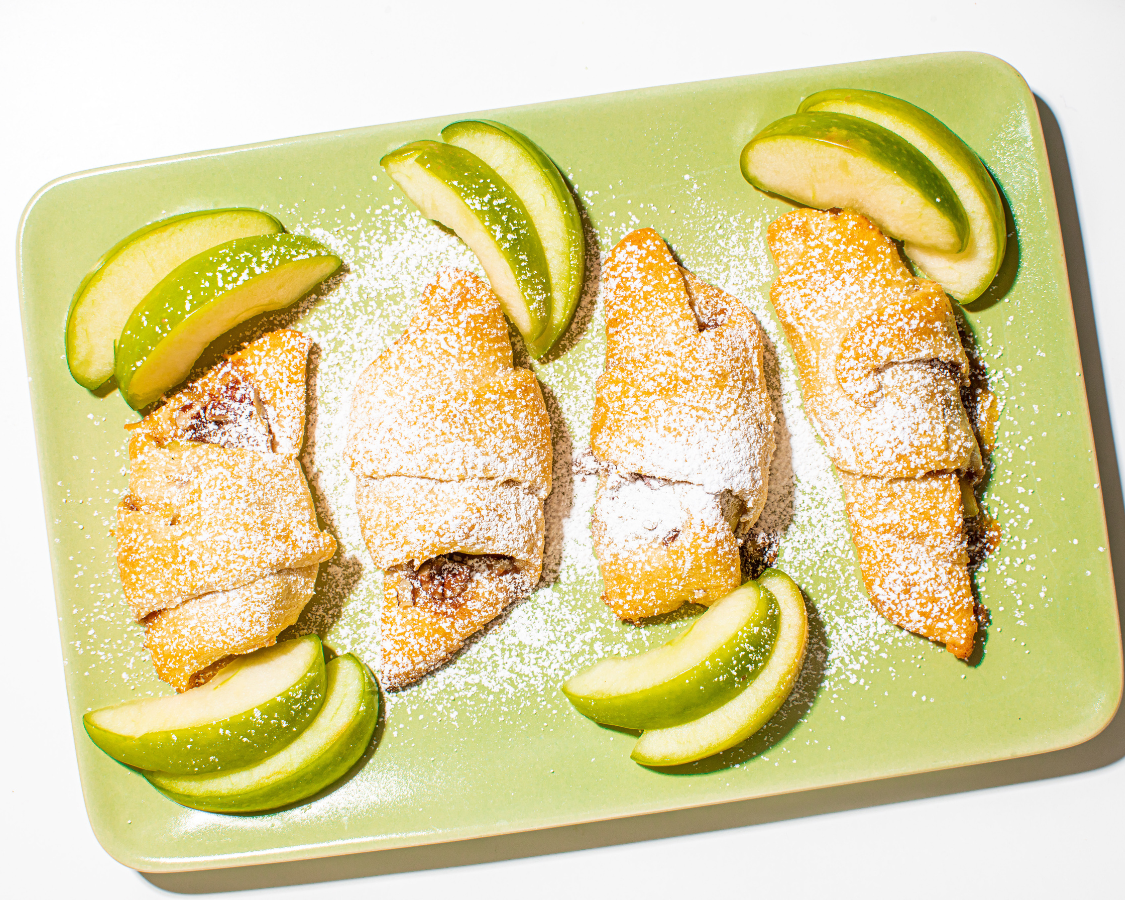 Apple Pie Bites
You will love this easy recipe for apple pie bites, with crescent rolls, tart apple slices and pecans. Easy dessert or brunch dish!
Prep Time:5 minutes
Total Time:30 minutes
Yields:8
Ingredients:
1/4 cup packed light brown sugar
1 teaspoon apple pie spice
3 tablespoons unsalted butter, melted
1/3 cup chopped pecans, or nut of choice
1 bag Crunch Pak Tart Apple Slices
1 (8 ounce) tube Pillsbury Original crescent rolls
Method
Preheat your oven to 375F. Line a baking sheet with parchment paper.
In a bowl, combine sugar and apple pie spice. Set aside.
Melt butter and toss apple slices in butter, set aside.
Arrange crescent roll triangles on baking sheet lined with parchment paper. Spread sugar mixture on triangles.
Add pecans or favorite nut to each triangle and place an apple on the wide side of the triangles. Wrap roll around the apple.
Brush each roll with remaining butter.
Bake for 10 to 12 minutes, or until golden brown. Cool for 5 minutes before serving.
Sprinkle with powdered sugar or serve with whipping cream or ice cream.