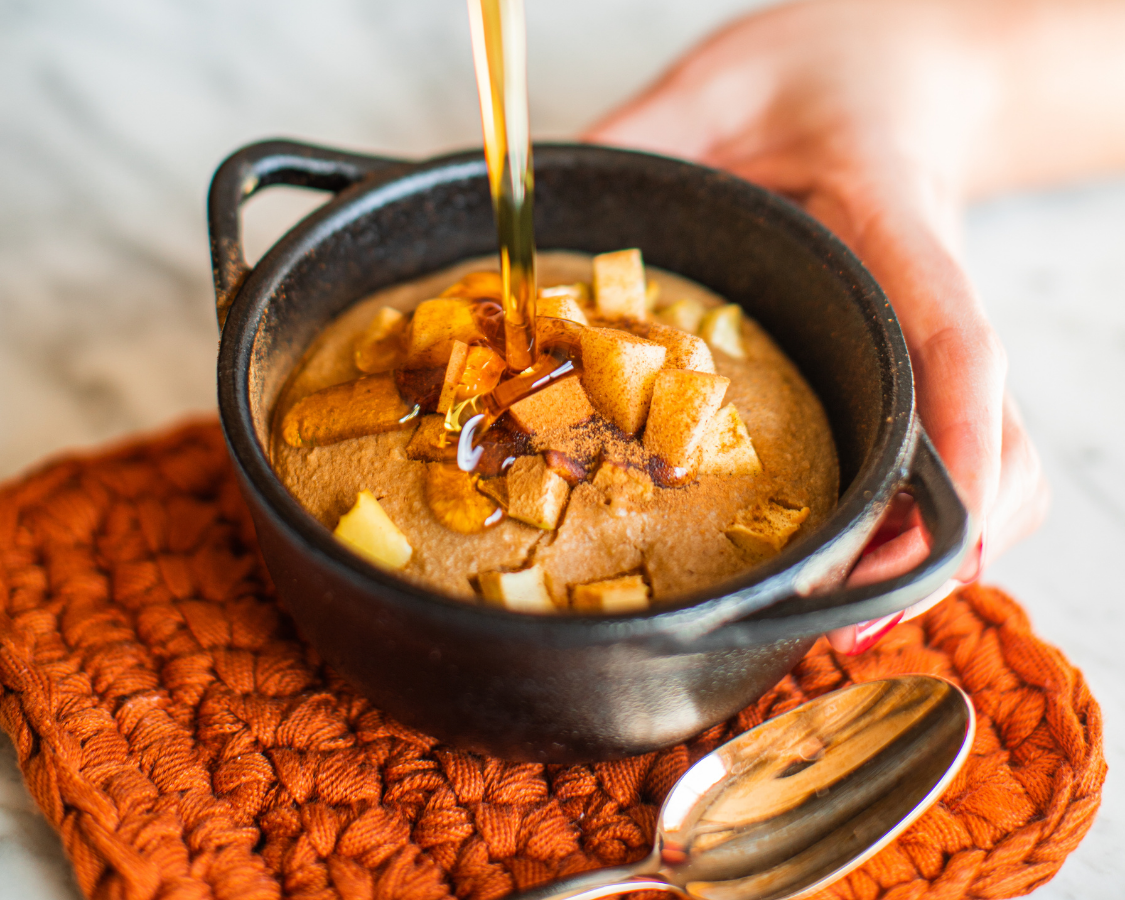 Easy Apple Cinnamon Baked Oats
This recipe is viral on TikTok for a reason – it's simple, it's delicious and takes absolutely no time. Dig into these delicious flavors!

Prep Time:5 minutes
Total Time:20 minutes
Yields:2
Ingredients:
1 cup Crunch Pak Mixed Apple Slices, diced
1/2 cup Rolled Oats
1 tsp Baking Powder
1/4 tsp Salt
1/2 Banana
1 tsp Vanilla
1/2 cup Milk
1/4 tsp Cinnamon
Method
To the blender jar, add the oats, baking powder and salt. Blend for few seconds till it is grounded.
Add the wet ingredients – Banana, Vanilla and Milk
Add apples and cinnamon powder. Blend till you get a cake batter like consistency.
Pour it into greased ramekins.
Top with more apple pieces and bake in a preheated oven of 375°F for 20 mins.
Drizzle with some maple syrup or powdered sugar and enjoy!
Easy Apple Cinnamon Baked Oats