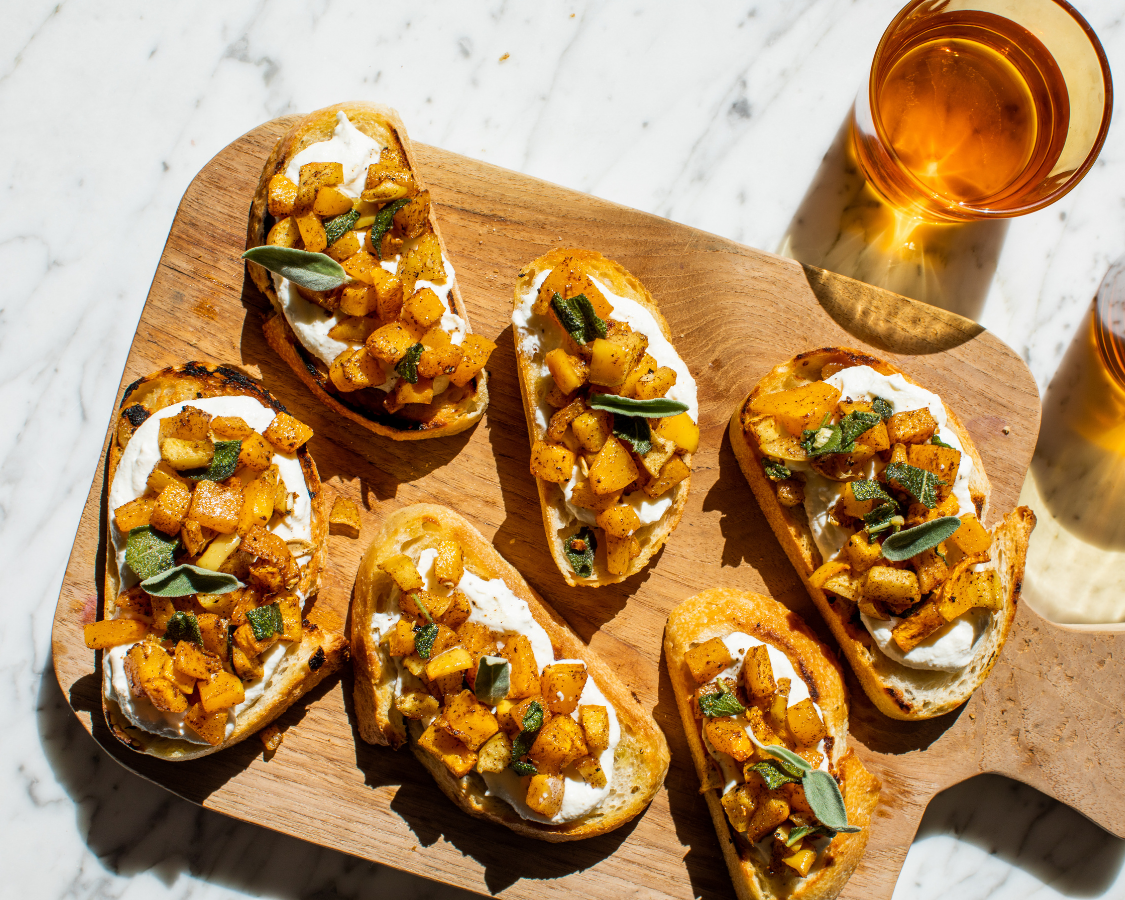 Apple and Butternut Squash Crostini
The perfect appetizer for every guest! This fall spin on bruschetta is cheesy, comforting and totally vegetarian. Serve at your holiday parties for a delicious start to your meal.
Prep Time:10 minutes
Total Time:30 minutes
Yields:8 crostini
Ingredients:
2 cups butternut squash, diced
1 bag Crunch Pak Sweet Apple Slices, diced
6 tbsp olive oil, divided
½ tsp ground cinnamon
¼ tsp ground nutmeg
¼ tsp allspice
¼ tsp ground cloves
8 slices french bread
1 cup ricotta cheese
4 cloves garlic, minced
8 fresh sage leaves, chopped
2 tbsp balsamic vinegar
Salt and pepper, to taste
Method
Preheat the oven to 425° F. Toss the butternut squash and apples with 2 tbsp olive oil, ground cinnamon, nutmeg, allspice, cloves, ½ tsp salt and ½ tsp black pepper. Place in an even layer on a baking sheet and put in the oven for 15 minutes.

Meanwhile, brush the sliced bread with 2 tbsp olive oil, set aside.

Combine the ricotta with ½ tsp black pepper and ½ tsp salt, set aside.

In a small skillet, add the remaining 2 tbsp olive oil over medium high heat. Add garlic and sage leaves, sautè for 1-2 minutes. Remove from heat and toss with the squash and apples when they come out of the oven.

Place the slices of bread into the oven for 4-5 minutes, or until toasted to your preference. Remove from the oven and once slightly cooled, top with the ricotta cheese, then the roasted squash and apple mix. Drizzle with balsamic vinegar and enjoy!
Apple and Butternut Squash Crostini