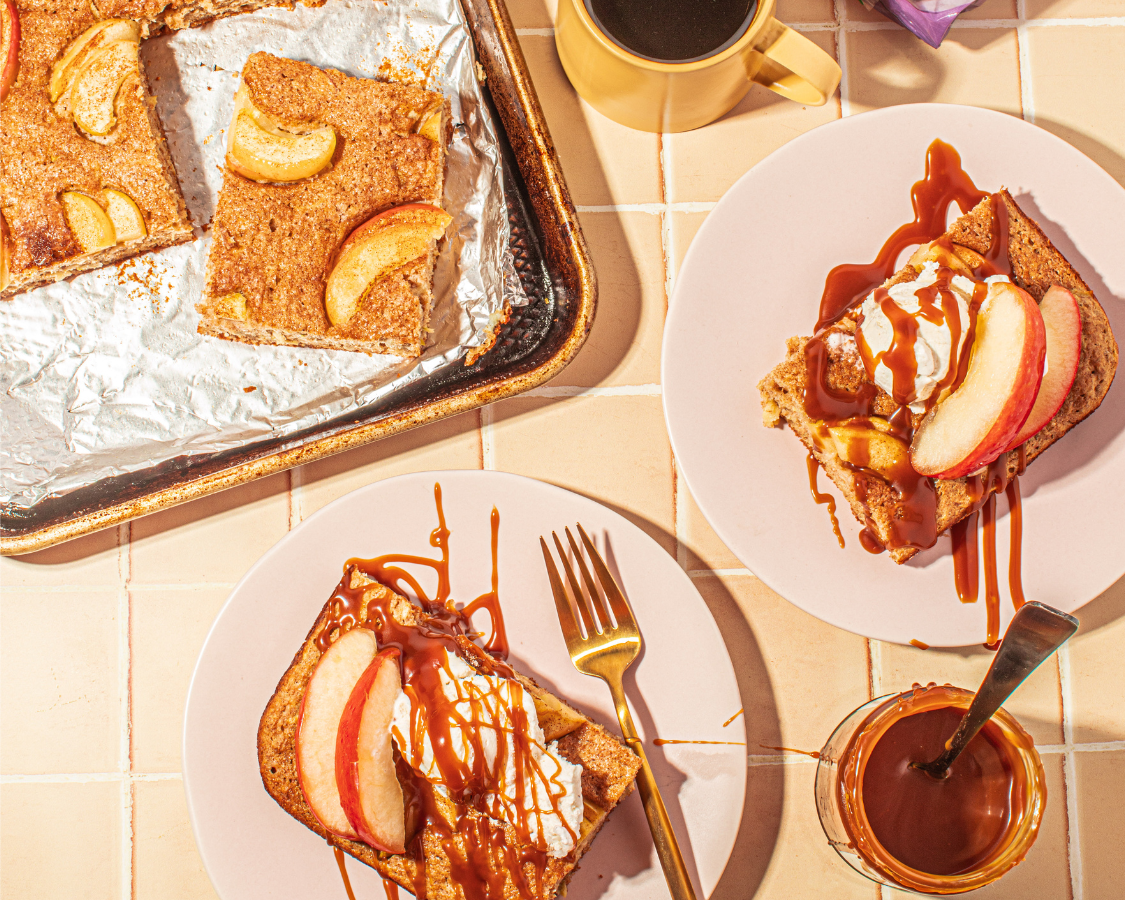 Sheetpan Apple Pancakes
A fun twist on your favorite breakfast, these sheetpan pancakes are sweetened with some delicious Honeycrisp apples.
Prep Time:10 minutes
Total Time:45-50 minutes
Yields:12
Ingredients:
3 cups flour
2 tbsp ground flax
4 tsp baking powder
2 tsp cinnamon
1/2 tsp salt
4 eggs
1 1/2 cups milk
1 tbsp vanilla
1/4 cup maple syrup
4 tbsp butter, melted, plus 1 Tbs, melted
1 pack Crunch Pak Honeycrisp Apple Slices
2 tbsp sugar, mixed with 1/4 tsp cinnamon
Method
Preheat oven to 400F. Grease a 13 x 18 sheet pan with cooking spray.
Whisk together flour, flax, baking powder, cinnamon and salt.
In a bowl, beat together eggs, 4 tbsps melted butter, maple syrup, vanilla, and milk.
Stir flour mixture into wet ingredients. Pour into baking pan and spread evenly.
Arrange sliced apple over the top of the batter and brush with melted butter and cinnamon sugar mixture.
Bake 20 – 22 minutes until golden brown and set in the center. Let cool 10-15 minutes.
Serve with extra fresh apple slices, ice cream or caramel sauce. Enjoy!!
Recipe Tip:
For more of that sweet apple flavor, grate some apples and add it to the batter!