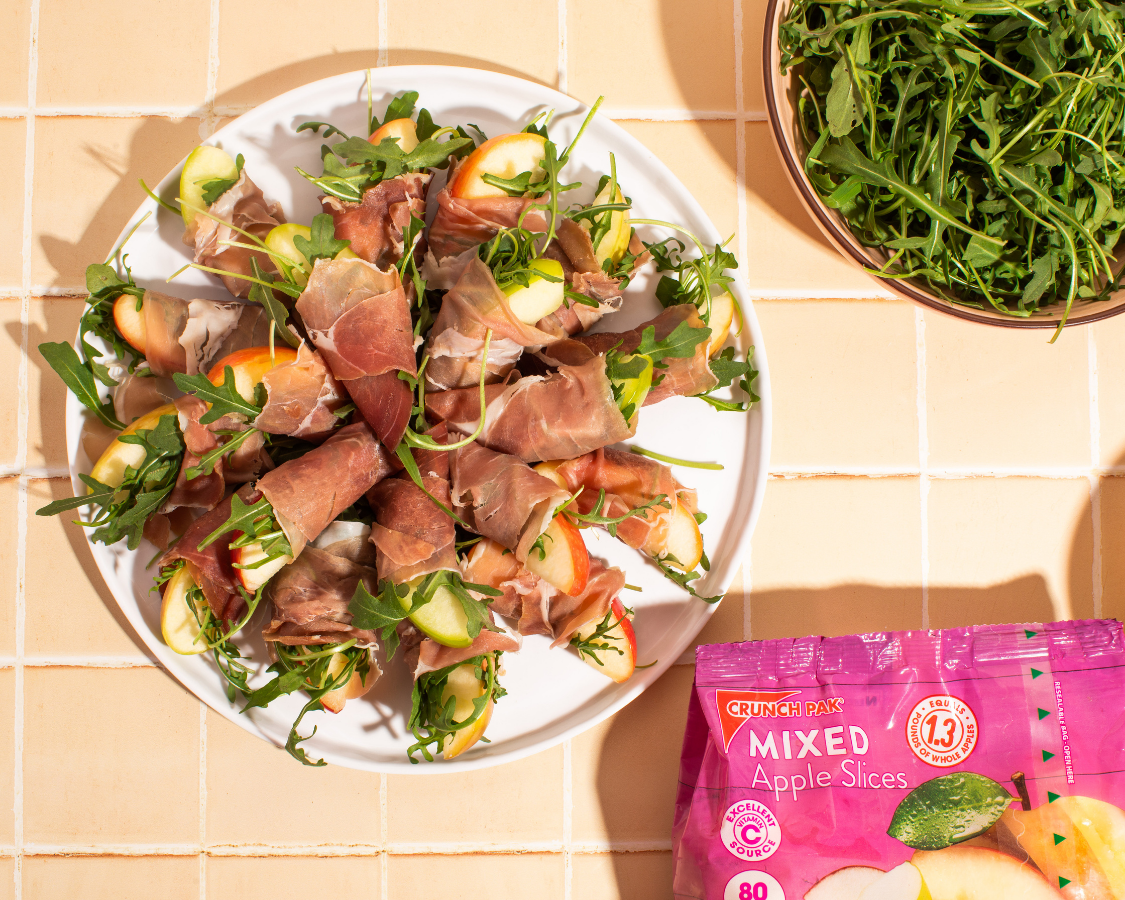 Prosciutto Wrapped Apple Bites
Not your average charcuterie board. These party-friendly appetizers are packed with flavor and crunch, with fresh arugula, apples and prosciutto.
Prep Time:5 minutes
Total Time:5 minutes
Method
Separate prosciutto slices and cut lengthwise into 1-inch strips.
Slice cheese into 1/2-inch pieces to fit on apple slices.
Place two or three arugula leaves on top of apple slice, add piece of cheese and wrap the prosciutto around the apple, bringing the two ends together to wrap the apple.
Place on a serving tray and serve or keep in an airtight container in the refrigerator for up to 8 hours.
Prosciutto Wrapped Apple Bites