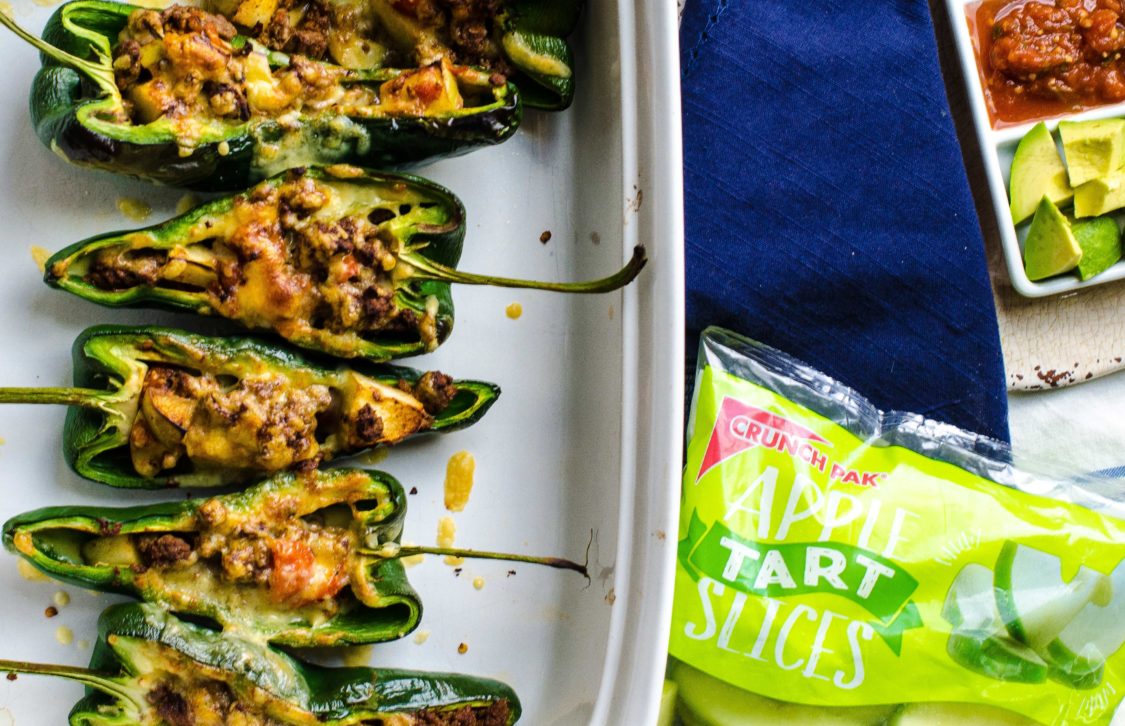 Ingredients:
¾ lb organic grass fed beef
4 poblano peppers
¼ yellow onion (optional)
diced Crunch Pak apples (tart apples)
1 tomato diced
yogurt cheese
½ package taco seasoning
1 avacado
jalapeños and  salsa for topping (optional)
Method
In a medium skillet brown ground beef and onion, add taco seasoning.
Cut peppers lengthwise and clean out seeds.
Preheat oven to broil. Remove beef and add tomato and apple. Stir.
Stuff peppers with meat and top with yogurt cheese. Broil about 5-7 minutes.
Garnish with avocado, jalapeno, and salsa. Enjoy!