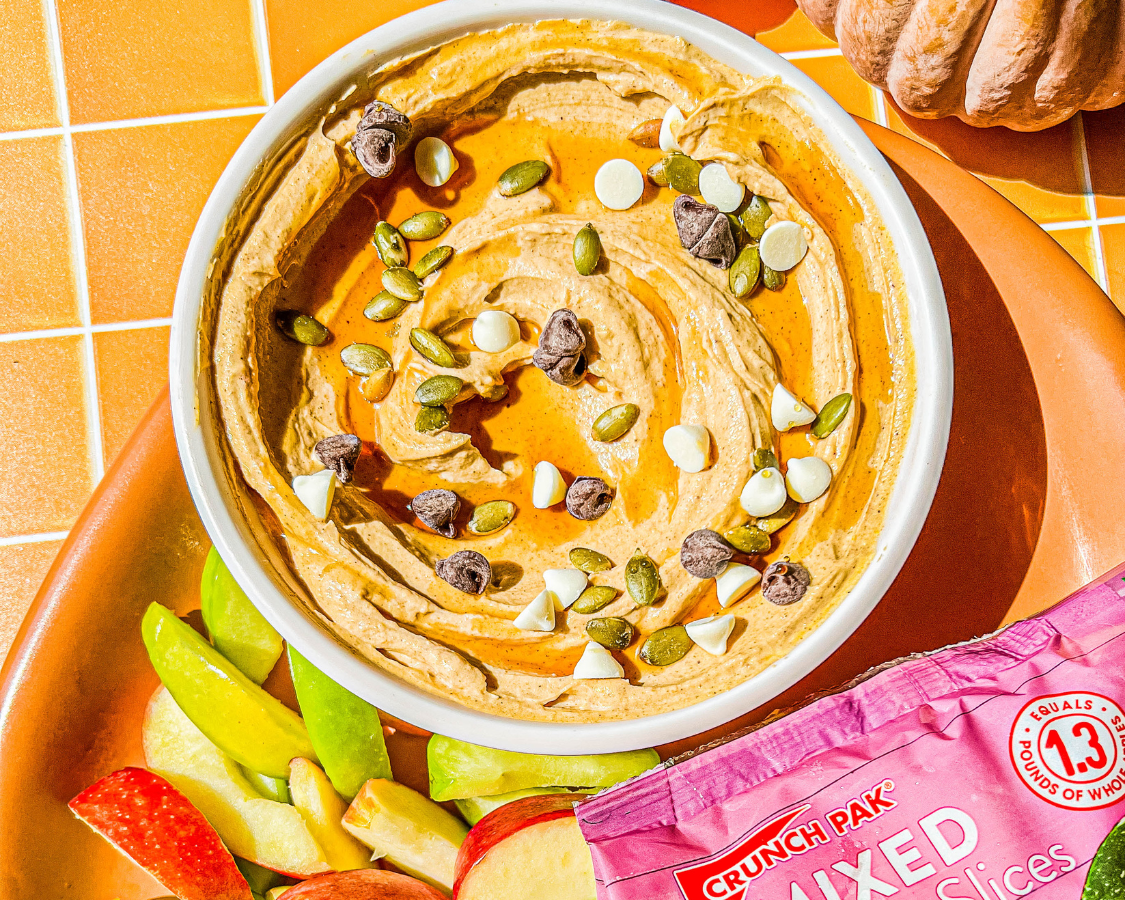 Pumpkin Spice Apple Dip
Marry up two of fall's favorites in one delicious snack. Apples and pumpkin come together to bring you the perfect afternoon delight. Whip up this Pumpkin Spice Dip and dig in with some fresh apple slices!
Prep Time:5 minutes
Total Time:1 hour
Yields:4
Ingredients:
1 cup plain Greek yogurt
3 tbsp pumpkin purée
1/4 cup almond butter
Splash of vanilla extract
1/2 tsp pumpkin spice
1/4 tsp cinnamon
1 bag Crunch Pak Mixed Apple Slices, to serve on side
1 tbsp maple syrup
pumpkin seeds, for topping
chocolate chips, for topping
Method
Combine all of the ingredients in a bowl. Refrigerate for an hour. Drizzle maple syrup on top for extra touch of sweetness. Top with nuts like pumpkin seeds, or even chocolate chips! Serve with apple slices. Dig in and enjoy!