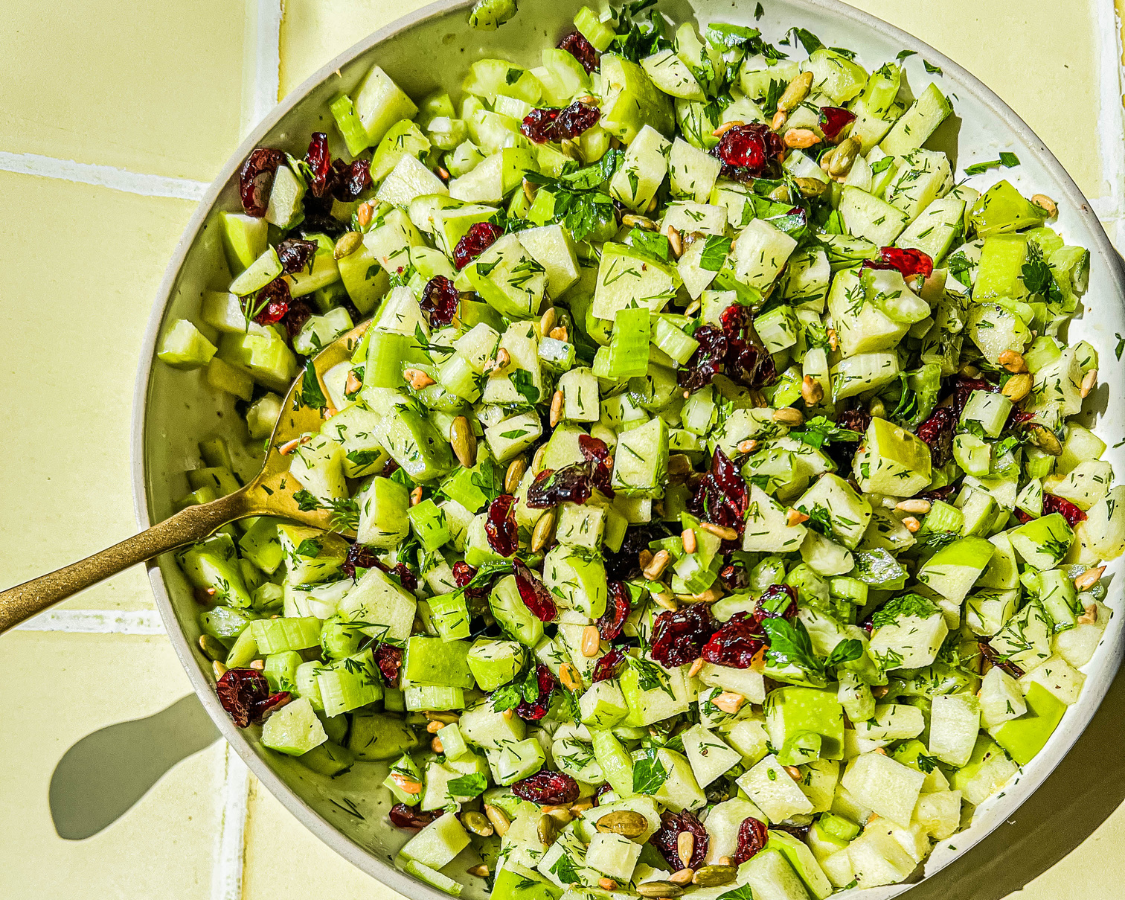 Apple and Celery Chopped Salad
Prep Time:5 minutes
Total Time:1 hour
Yields:4
Ingredients:
1 bag Crunch Pak Tart Apple Slices, finely diced
3 cups finely chopped celery
3 tbsp pumpkin seeds, toasted
3 tbsp sunflower seeds, toasted
1.2 cup dried cranberries
2 tbsps dill, chopped
2 tbsps parsley, chopped
Dressing:
4 tbsps olive oil
Juice of 1 lemon
2 tbsp honey
Salt and pepper to taste
Method
Chop the apples and celery roughly the same size. Add to a bowl, top with pumpkin seeds, sunflower seeds, cranberries, dill and parsley. Toss until mixed. Drizzle with dressing, salt and pepper. Mix and let marinate for upat least 1 hour. Serve and enjoy!
Apple and Celery Chopped Salad