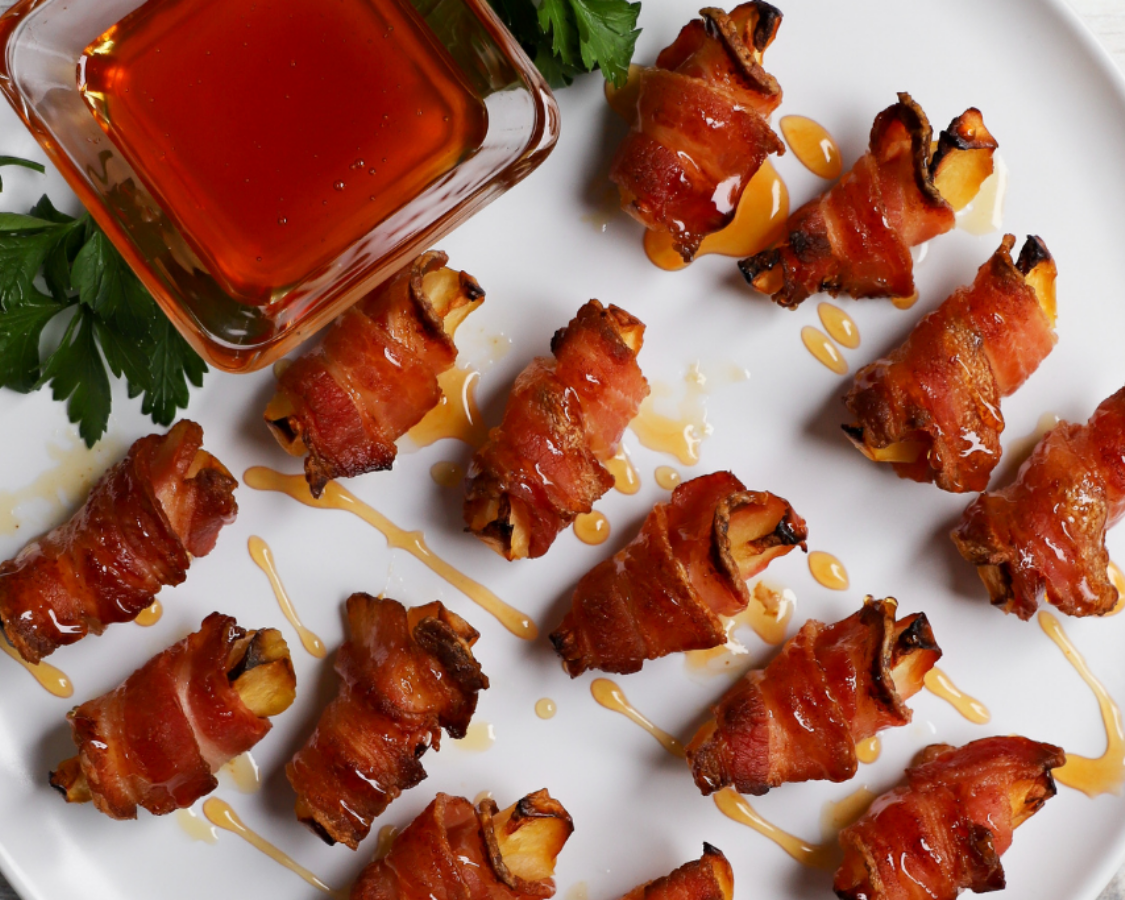 Bacon Wrapped Apples
Prep Time:10
Total Time:40
Yields:10 people
Method
Preheat the oven to 425 degrees.

Cut bacon strips in half horizontally. Wrap a strip of uncooked bacon around each apple slice.

Place bacon-wrapped apple slices on a baking sheet with a wire rack. Bake for 25-30 minutes or until the bacon is crispy.

Remove from oven and drizzle with hot honey. Serve with additional hot honey for dipping (optional).