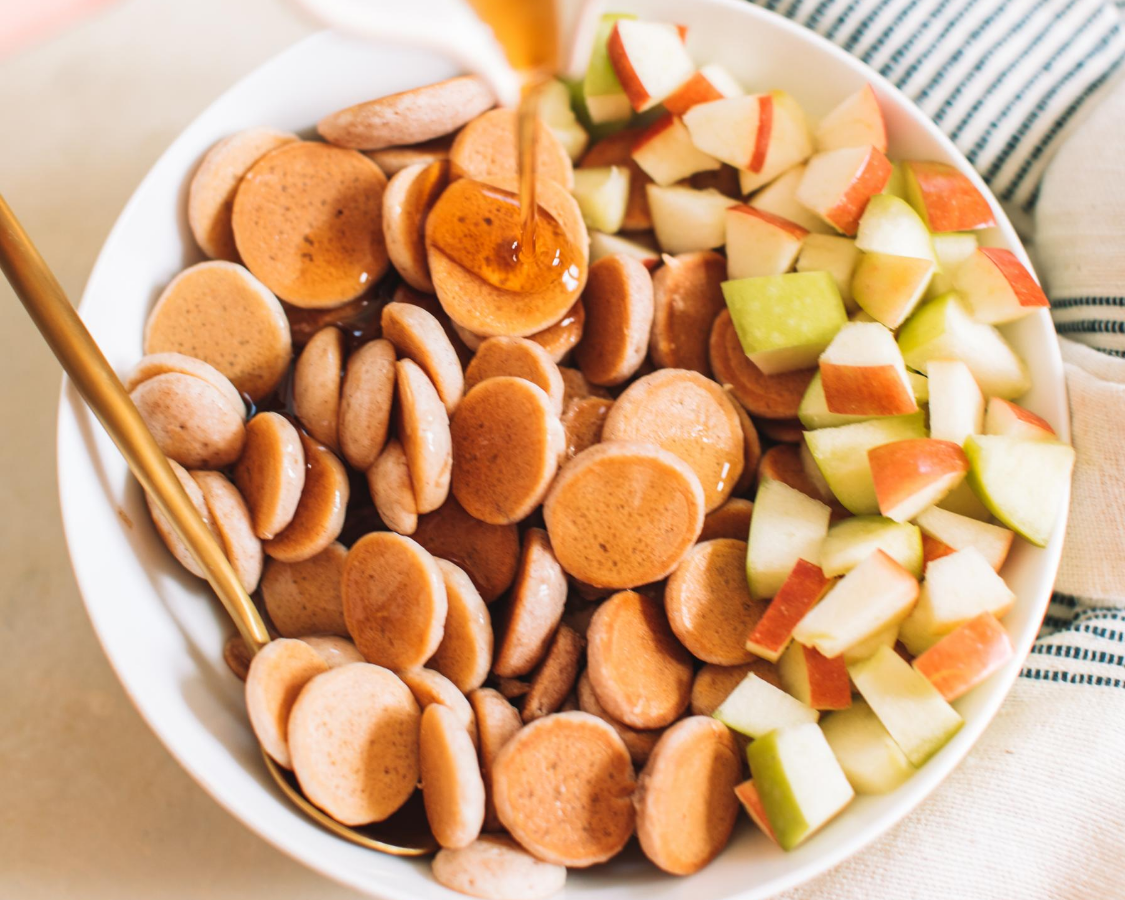 Pancake Cereal and Apples
Hop on the Tik Tok trend with this simple recipe for Pancake Cereal. These little bites of heaven are the perfect way to wake up on the weekends and pair perfectly with our fresh apple slices and a drizzle of maple syrup. The kids will love to help you make these!
Ingredients:
1 Box of Pancake Mix (or make pancake batter from scratch)
1 Pack of Crunch Pak Mixed Apple Slices
Maple Syrup, to taste
2 tbsp butter, for pan
Method
1. Prepare pancake batter from box or scratch. Pour pancake batter into a squeezable bottle or use a ziplock bag by cutting a small hole on an angle in the bottom corner of the bag.
2. Squeeze small dots of batter onto a hot greased pan. Cook until the tops form bubbles. Flip with a spatula and cook until golden on the undersides, about 1-2 minutes. Repeat with remaining batter, lightly greasing your pan between each batch. Serve with fresh fruit and maple syrup! Enjoy!
Pancake Cereal and Apples