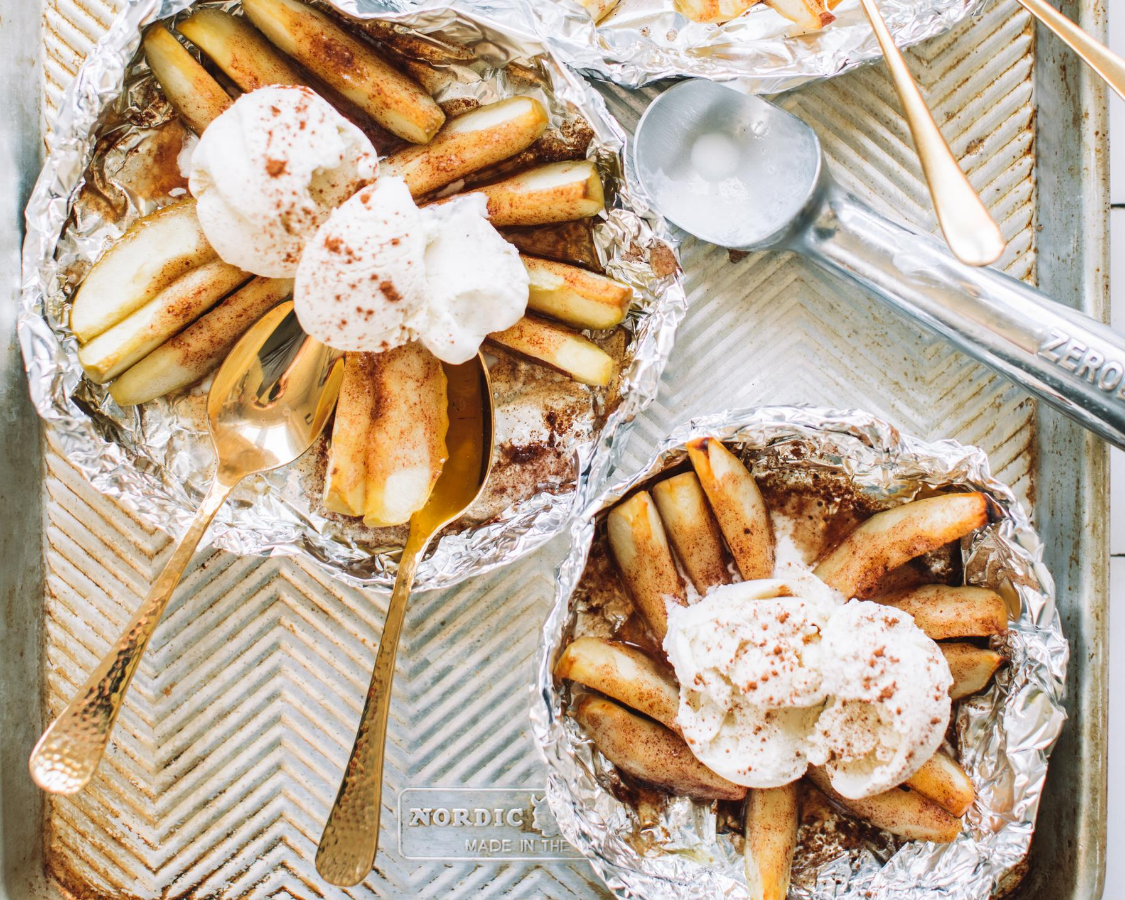 Blooming Grilled Apples
A fun twist on the Bloomin' Onion, this dessert is easy to make anytime you've got some apples on hand. You can even whip this up on a camping trip or on your grill. Dig in!
Ingredients:
Vanilla ice cream, for serving
Method
In a small bowl, stir melted butter and cinnamon-sugar together. Brush apple slices with the mixture.
Wrap apples in foil and grill until tender, around 15 minutes.
Top with ice cream and enjoy!