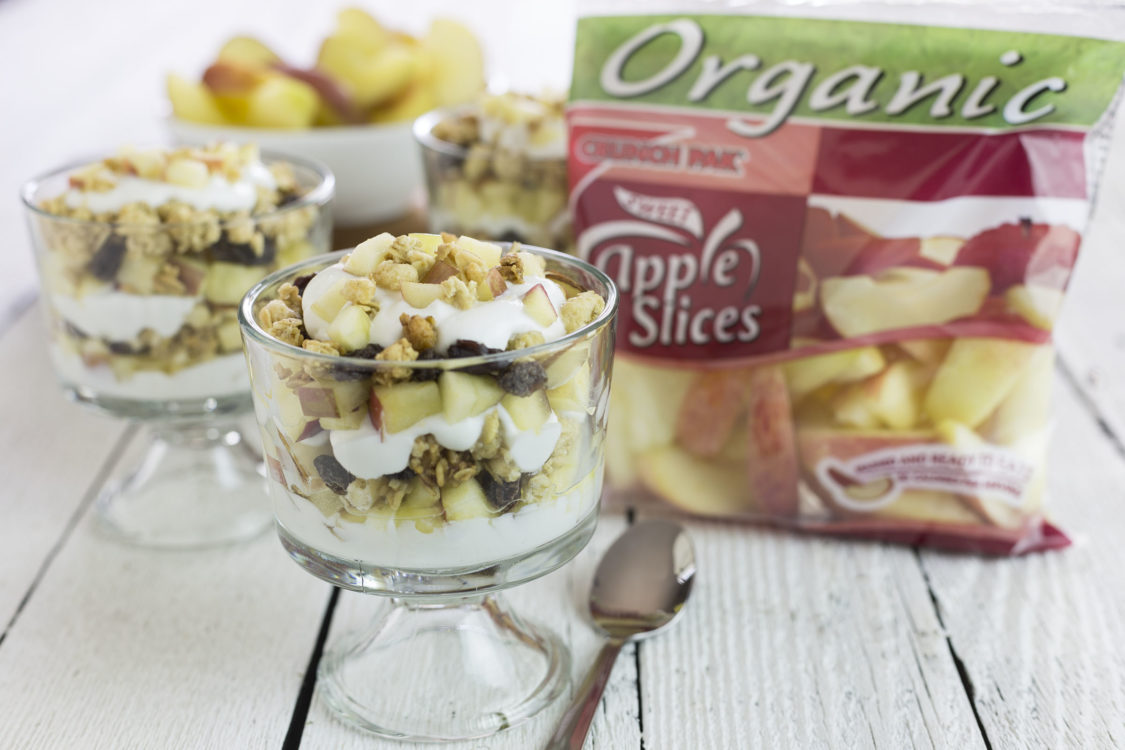 Organic Apple Granola Bowls
Wake up your morning with fresh apples, tangy Greek yogurt and a dash of sweetness.
Prep Time:10 minutes
Yields:4 servings
Ingredients:
1-1/2 cups Crunch Pak organic apple slices, chopped small
2 cups organic Greek yogurt, divided
1 cup granola with raisins and almonds
honey (optional)
4 small bowls
Method
Add a large spoonful of yogurt to the bottom each bowl, followed by a spoonful of apples and then granola.
Repeat ingredients at least twice and drizzle with honey if desired.
Organic Apple Granola Bowls