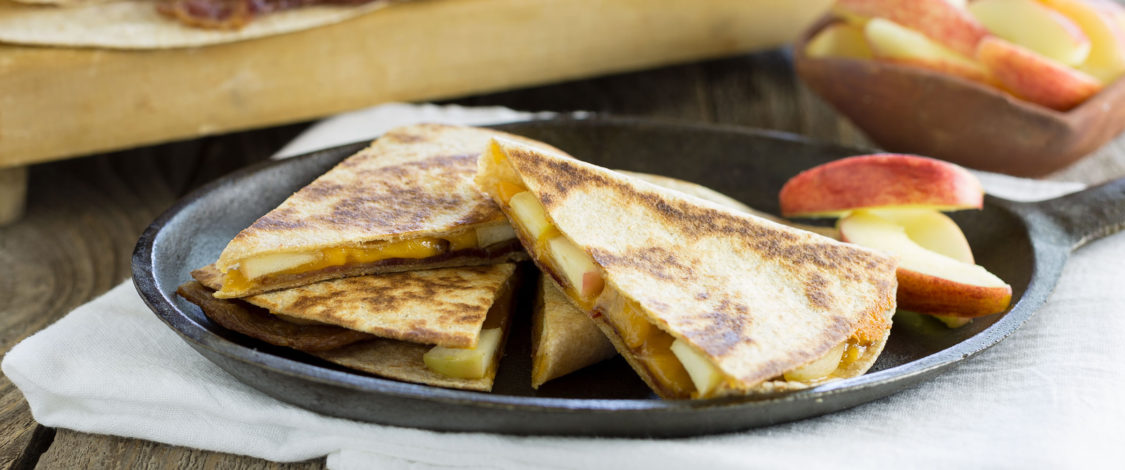 Bacon, Apple and Cheddar Quesadillas
Prep Time:20 minutes
Yields:4 servings
Ingredients:
3 (2oz.) bags Crunch Pak apple slices
4 (10 inch) whole wheat tortillas
1 cup cheddar cheese, shredded
1 (2.52 oz.) pkg. fully cooked bacon
Method
Spray a large skillet with nonstick cooking spray. Place one tortilla in skillet . On half of tortilla place 4 apple slices, ¼ cup cheddar cheese, and 3 slices of bacon. Fold over tortilla. Cook for 2-3 minutes on medium high heat then flip tortilla over. Cook for 2-3 minutes more until the cheese is melted.
Place quesadilla on a cutting board and slice into four pieces. Repeat same process for next three tortillas.
Bacon, Apple and Cheddar Quesadillas