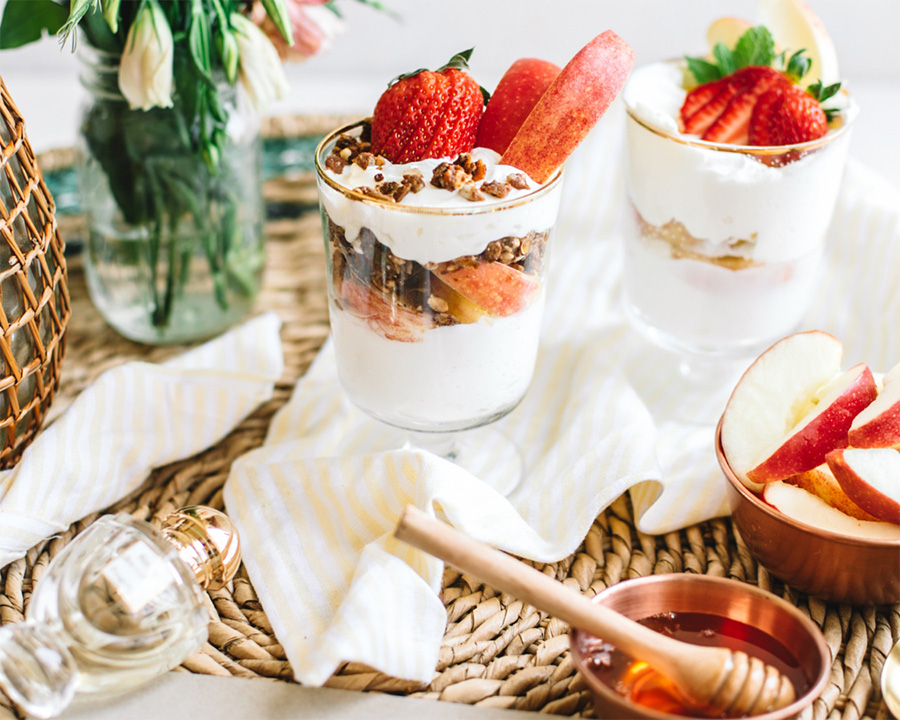 Honey Apple Breakfast Parfaits
Whip up these tasty parfaits for breakfast or dessert, for a naturally sweetened treat!
Prep Time:5 Mins
Total Time:5 Mins
Yields:2 Parfaits
Ingredients:
1 1/2 cups Greek yogurt
2 tablespoons honey
1/2 cup of granola
1 teaspoon vanilla
1 pack of Crunch Pak Sweet Apple Slices, diced
Additional honey, cinnamon, apples and strawberries for topping, if desired
Method
In a medium bowl, add the yogurt, honey, and vanilla. Stir well to combine.
Add 1/2 of the yogurt to the bottom of a sturdy glass or bowl. Use the back of a spoon to spread the yogurt gently to the edge of the glass. Top with apples (1/4), 1/4 cup of granola, then more yogurt (1/2).
Sprinkle with remaining apples and granola and drizzle with honey and strawberries. Serve.
Honey Apple Breakfast Parfaits