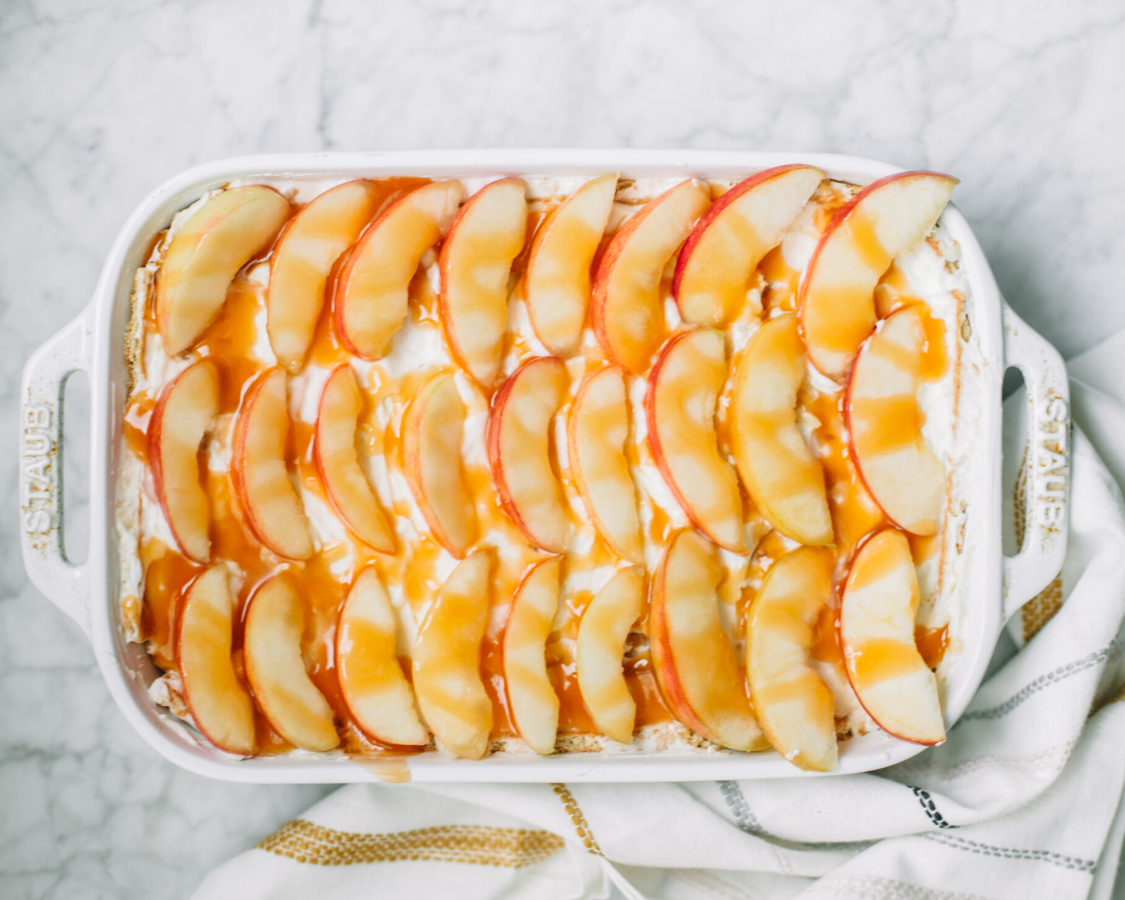 Caramel Apple Ice Box Cake
A delicious and easy dessert that the kids can have fun building with the family.
Prep Time:5 minutes
Total Time:2 hrs and 30 mins
Yields:9 servings
Ingredients:
8-10 cups of whip cream (homemade or store-bought)
4 cups Crunch Pak Sweet Apple Slices, diced
2 tablespoons of butter
3/4 cup brown sugar
2 teaspoons of cinnamon
25-30 (about 4 sleeves) graham crackers
1 cup of caramel for drizzling
Method
In a medium sauté pan, heat butter on medium heat until melted. Add in apples and cook for 5-6 minutes or until tender. Add in sugar and cinnamon and cook for an additional 3-4 minutes or until the mixture has thickened. Allow apples to cool before assembling icebox cake.
Smear an even layer of the cream mixture onto the bottom of a small rectangular casserole dish.
Cover this cream layer with graham crackers. You may need to break the crackers so the bottom is totally covered. Spread another layer of the cream mixture and top with diced apples and a drizzle of caramel.
Repeat layers until you have 2-3 layers of each cream, graham crackers and fruit. The top layer should finish with cream and sliced apples. Drizzle apples with caramel, cover and refrigerate at least two hours, or overnight.
Caramel Apple Ice Box Cake