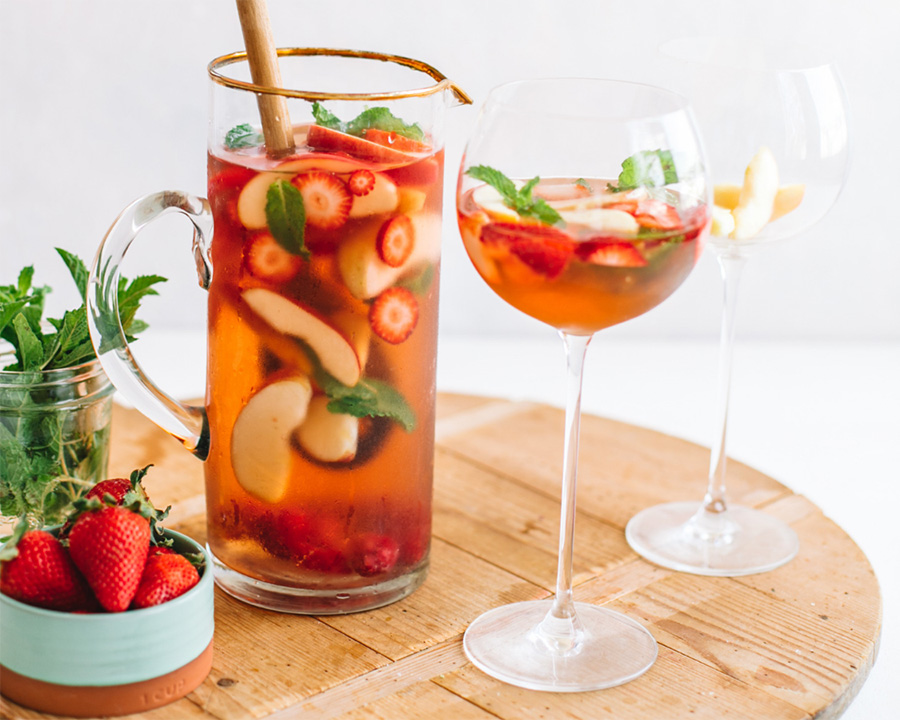 Apple Rosé Sangria
All the flavors of your favorite summer fruits in one refreshing summer drink!
Prep Time:5 Mins
Total Time:35 Mins
Yields:1 Pitcher
Ingredients:
1 bottle of your favorite Rosé
1 cup of Apple Juice
1/2 cup mint leaves
Crunch Pak Sweet Apple Slices
1 small bottle of Sparkling water
Strawberries, sliced
Method
In a pitcher, mix together sliced apples, strawberries and mint.
Pour Rosé and Apple Juice into pitcher and mix well. Refrigerate for 30 minutes to let the flavors mix.
Upon serving, top with sparkling water. Serve and enjoy!!
Recipe Tip:
To speed up the process, make sure that rosé, apple juice and sparkling water are cold when preparing.