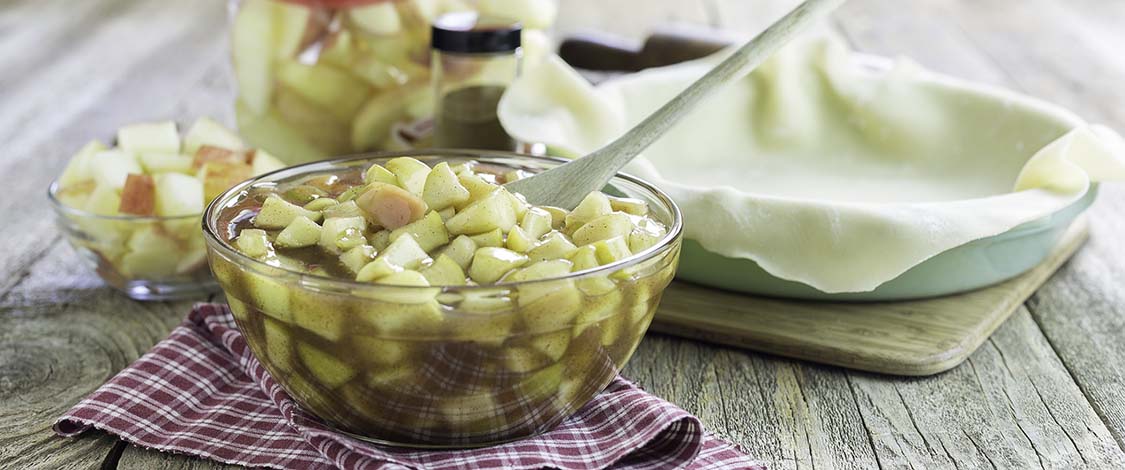 Homemade Apple Pie Filling
Prep Time:40 min
Yields:4 servings
Ingredients:
5 cups peeled, chopped apples (I used a large bag of Crunch Pak apples)
1 Tablespoon lemon juice
1/2 cup brown sugar
1/2 cup sugar
1/4 cup cornstarch
1 teaspoon cinnamon
1/4 teaspoon nutmeg
1/4 teaspoon salt
2 cups water
Method
Toss the apples with lemon juice and set aside. Combine the sugars, cornstarch, cinnamon, nutmeg, and salt in a saucepan. Stir in water. Bring mixture to a boil. Boil 2 minutes stirring constantly.
Add the apples and bring to a boil again. Reduce the heat to medium low and simmer for 10-12 minutes. Cool completely. It will set up as it cools. Makes 4 cups of apple pie filling. Keep refrigerated in a sealed container for 4-5 days.
Homemade Apple Pie Filling