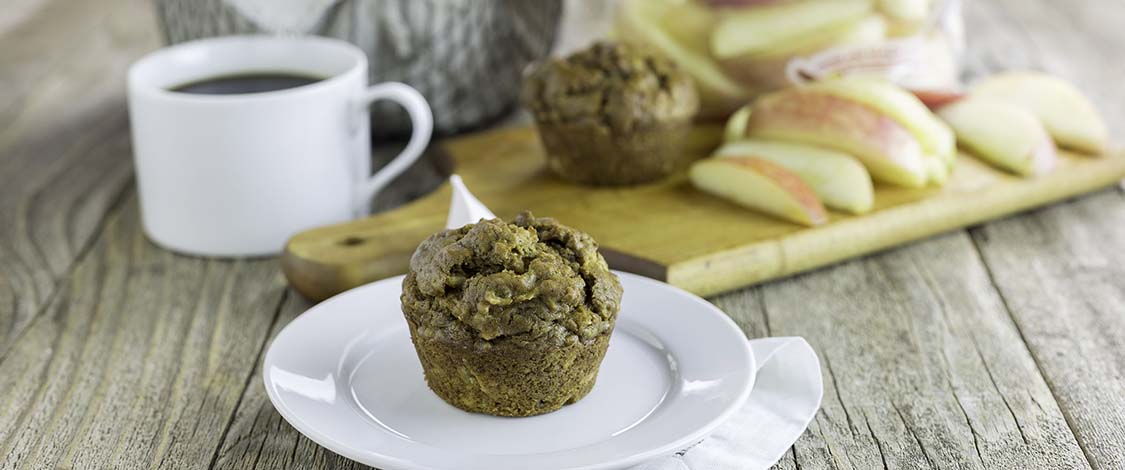 Chunky Apple Molasses Muffins
Prep Time:24 min
Yields:8 servings
Ingredients:
2 cups all purpose flour
1/4 cup sugar
1 Tbsp. baking powder
1 tsp. ground cinnamon
1/4 tsp. salt
1 cup Crunch Pak sweet or tart sliced apples, finely chopped
1/2 cup milk
1/4 cup molasses
1/4 cup vegetable oil
1 large egg
Method
Heat oven to 450°.
Combine flour, sugar, baking powder, cinnamon and salt in a large bowl. Add apples and stir to distribute evenly.
In a small bowl, beat milk, molasses, oil and egg in a small bowl. Stir into dry ingredients and mix until just blended.
Lightly grease 8 3-inch muffin pan cups and fill with batter.
Bake 5 minutes in preheated 450°F oven, then reduce heat to 350°F and bake 12 to 15 minutes longer or until centers of muffins spring back when gently pressed. Cool in pan 5 minutes.
Chunky Apple Molasses Muffins