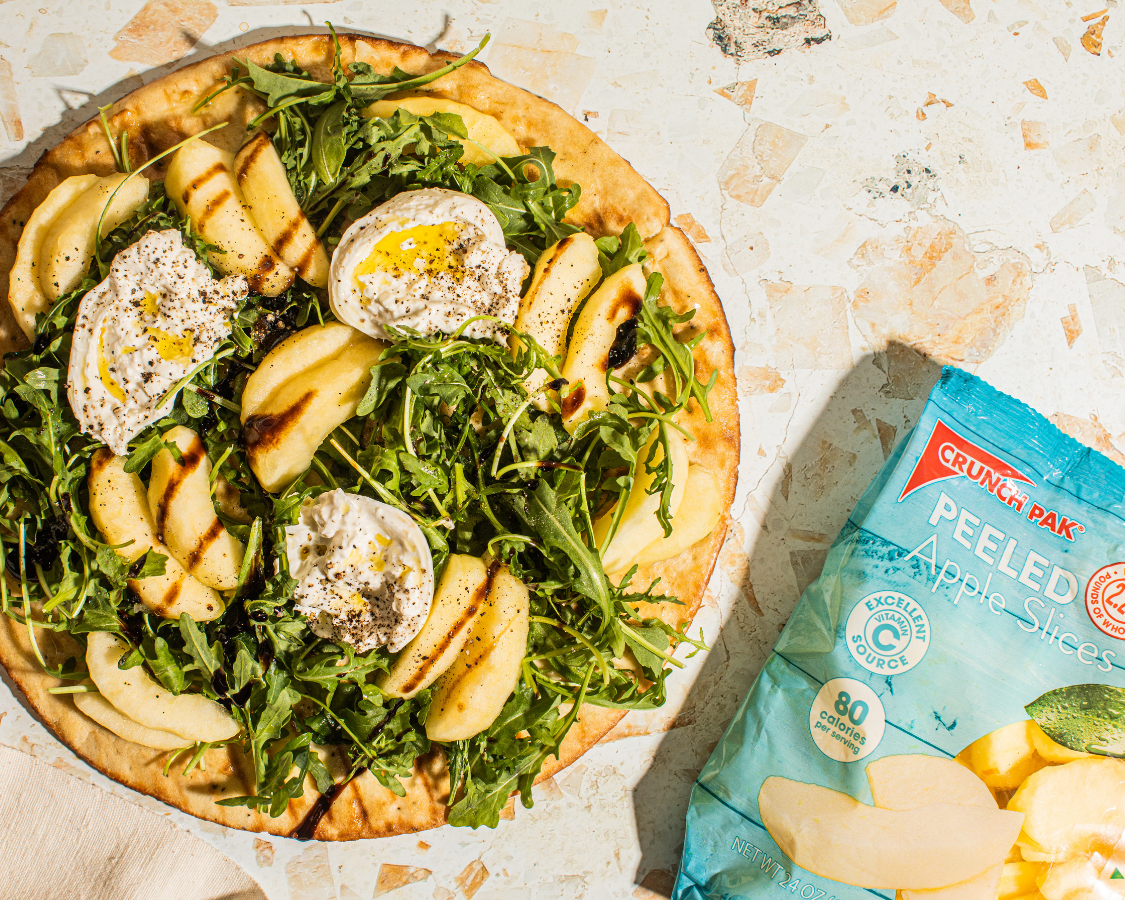 Grilled Apple Flatbread with Arugula and Burrata
Simple, comforting ingredients come together to make this arugula, apple and burrata flatbread!
Prep Time:5 minutes
Total Time:10 minutes
Yields:1 pizza
Ingredients:
1 pre-made flat bread or pizza crust
1/4 cup arugula or one small handful
1 bag Crunch Pak Peeled Apple Slices
1 ounce burrata cheese
2 tbsp olive oil
1 tbsp balsamic vinegar
salt and pepper, to taste
Method
Preheat your oven to 400°F. Place the flatbread on the middle of a baking tray and bake for 10 minutes.
Once cooled enough to handle, top with arugula, apple slices, burrata and a drizzle of olive oil and balsamic vinegar.
Top with salt and pepper as needed.
Grilled Apple Flatbread with Arugula and Burrata