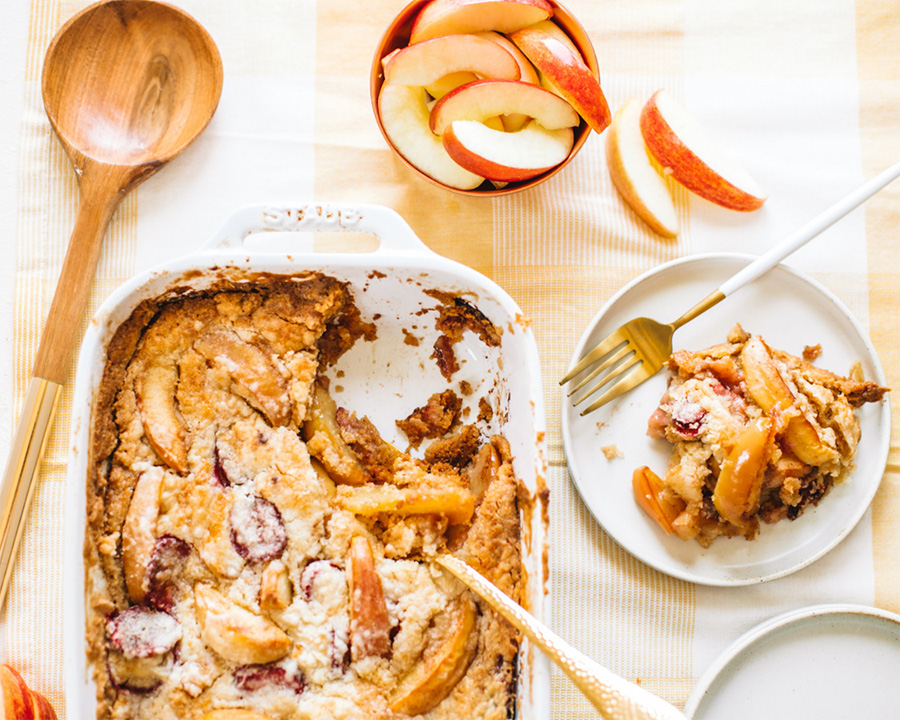 Easy Apple Strawberry Dump Cake
Just dump, shake, and bake this delicious dessert that the whole family is sure to enjoy! The kids will love making this with you!
Prep Time:5 Mins
Total Time:55-60 Mins
Ingredients:
3/4 cup (1 1/2 sticks) unsalted butter, cubed
1 pack Crunch Pak Sweet Apple Slices or Mixed Apple Slices
1/5 cup strawberries, sliced
1/2 teaspoon ground cinnamon
Store-bought Vanilla Cake Mix
Method
Heat oven to 350°F. Spray 13×9-inch pan with cooking spray.
Spread apples and strawberries evenly in bottom of pan. Top with dry cake mix, cubed butter and cinnamon; gently shake pan to distribute evenly.
Bake 45 to 50 minutes or until light golden brown, mostly dry on top and bubbly around edges.
Recipe Tip:
Top with a scoop of ice cream or whipped cream for a quick and delicious dessert!
Easy Apple Strawberry Dump Cake