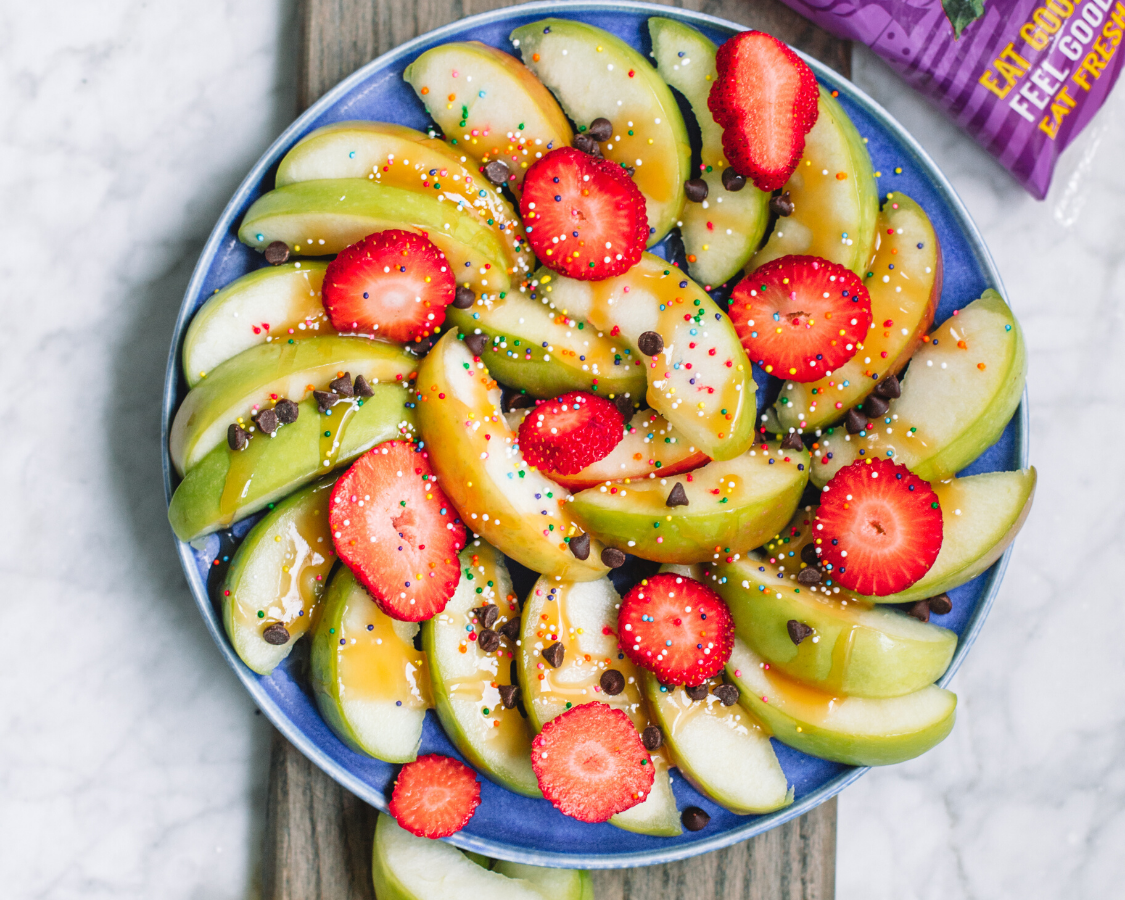 Caramel Apple Nachos
Move aside greasy nachos, these fresh apple and strawberries nachos are exactly what you want from a snack, or dessert.
Prep Time:5 minutes
Total Time:5 minutes
Yields:3 Servings
Ingredients:
1 bag Crunch Pak Tart Apple Slices
5 strawberries, sliced into circles
3 tbsp caramel sauce
3 tbsp sprinkles
3 tbsp chocolate chips
Method
Arrange Apple Slices on plate, top with strawberries and drizzle with caramel sauce
Sprinkle with chocolate chips and sprinkles and serve. Enjoy!
Recipe Tip:
Try it as a fun after school snack, dessert or instead of popcorn for movie nights!