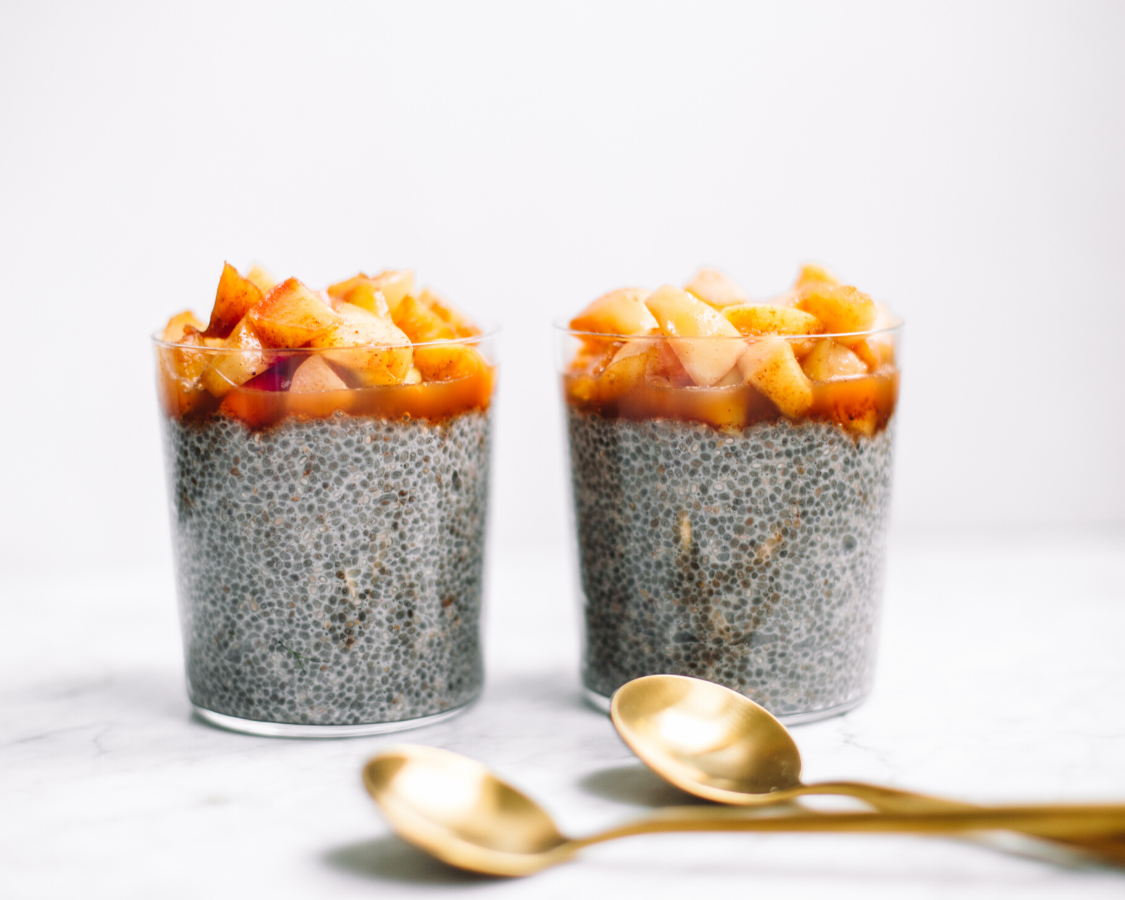 Apple Chia Pudding Parfaits
Meal prep these delicious Apple Chia Pudding Parfaits and wake up to a delicious and nutritious breakfast!
Prep Time:2 minutes
Total Time:2 hours
Yields:2 servings
Ingredients:
2 tbsp Chia Seeds
1/2 cup almond milk (or milk of your choice)
1 tbsp of honey
1 pack Crunch Pak Sweet Apple Slices, diced
Caramel, for drizzle
Method
Pour ingredients into a bowl or jar and let sit for 1-2 minutes.
Stir again and refrigerate for 2 hours or overnight.
Top with your favorite apple! We love mixing diced apples with caramel for a sweet dessert topper!
Apple Chia Pudding Parfaits