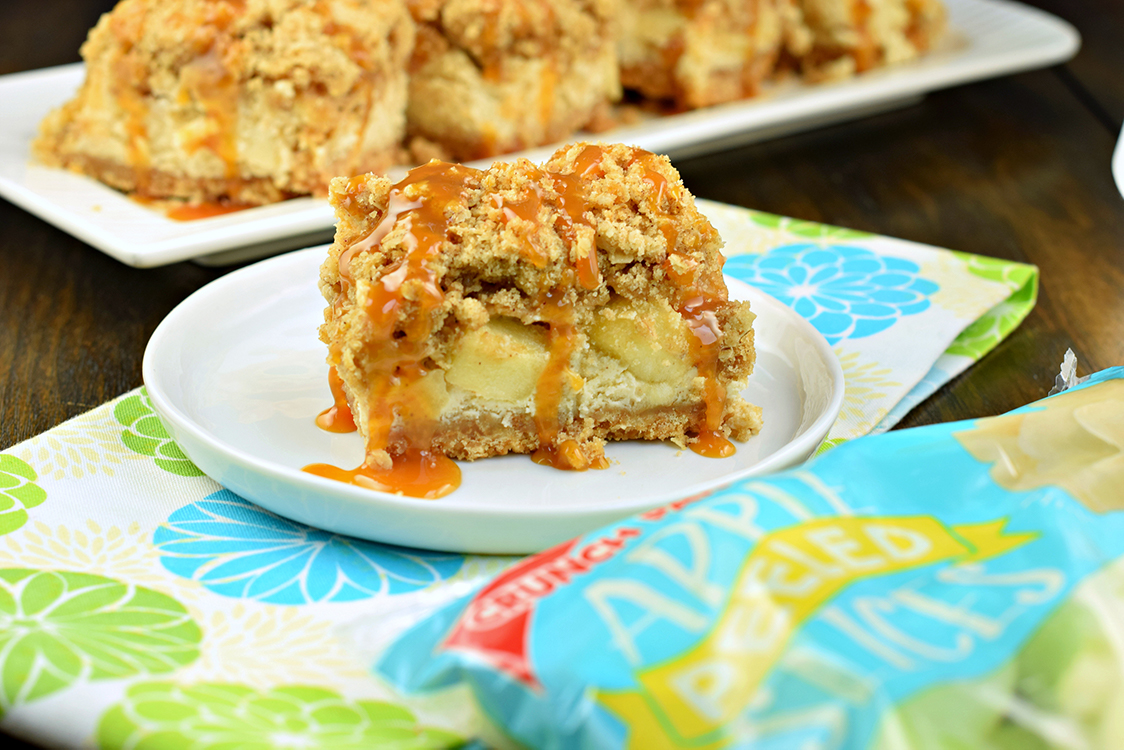 Caramel Apple Bars
These easy caramel apple bars are loaded with apples, walnuts, and caramel. Try a warm square topped with a scoop of vanilla ice cream for an awesome fall dessert!
Prep Time:20 MIN
Total Time:45 MIN
Yields:24 Squares
Ingredients:
1 spice cake mix
1/3 cup butter, melted
1/3 cup apple cider
1 cup chopped walnuts
2 cups diced apples
1 cup caramel apple dip (sold in the produce section by the apples)
1/2 cup powdered sugar
2 teaspoons milk
Method
Preheat the oven to 350 degrees. Spray a 9×13 pan with non stick spray.
Combine the cake mix, butter, and apple cider until it forms a soft dough. Press half the dough into the bottom of the prepared pan. You will need to spray your hands with spray too.
Spread the caramel dip over the dough in the pan. Sprinkle with the apples and walnuts.
Drop the rest of the dough over the top of the mixture in the pan. Try to drop small pieces evenly everywhere. Bake for 25-30 minutes. Let cool on a wire rack for at least one hour.
Stir together the powdered sugar and the water. Drizzle over the top of the bars. Let set. Refrigerate bars until ready to serve. Heat a square in the microwave for 10-15 seconds and top with vanilla ice cream for an amazing treat.