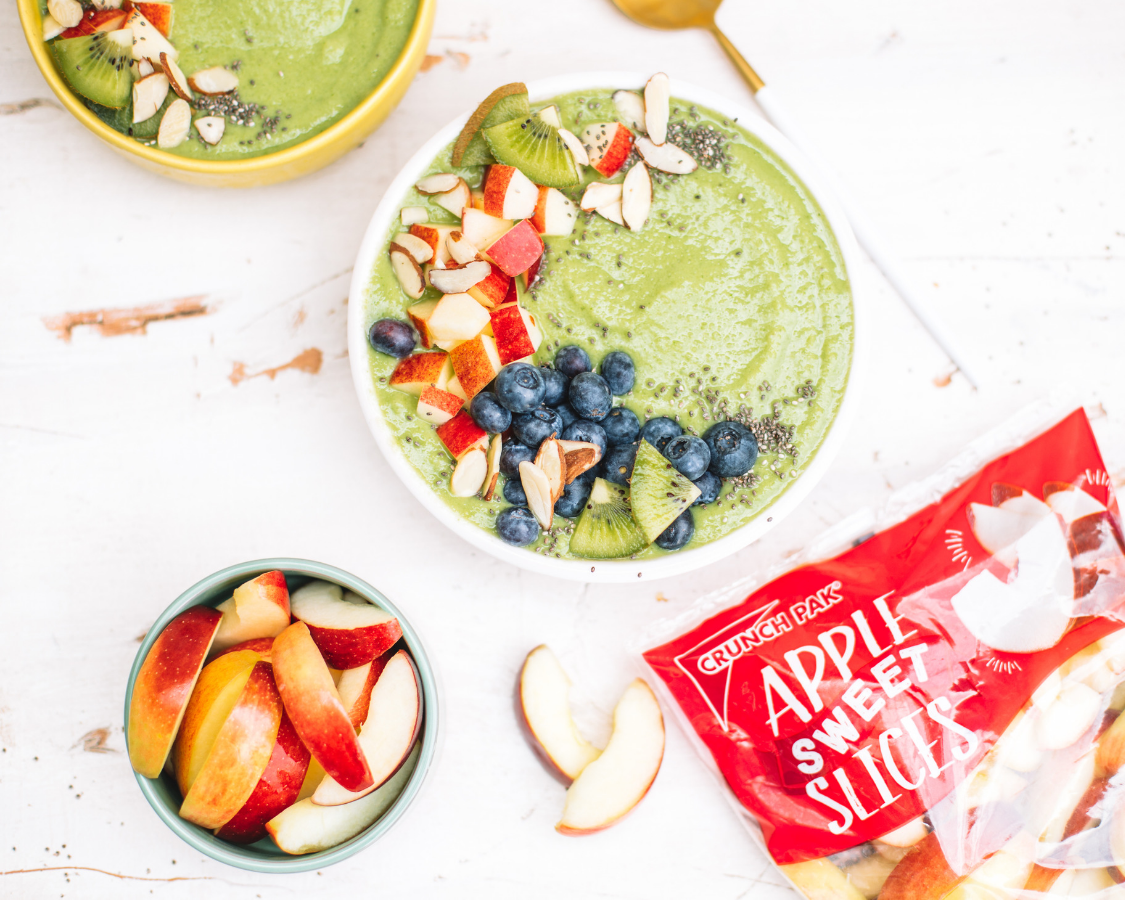 Apples & Greens Smoothie Bowl
Wake up with a healthy and delicious smoothie bowl!
Prep Time:5 Mins
Total Time:10 Mins
Yields:1 Serving
Ingredients:
1/2 Cup of frozen banana
1 Cup of frozen pineapple
1 Cup of diced Crunch Pak apples
2 Large handfuls of spinach
2 Cups of almond milk
2 Tablespoons of honey
Topping:
Blueberries
Sliced almonds
Chia seeds
Kiwi
Method
Blend all ingredients together in a blender or Vitamix until smooth and creamy. Add in more almond milk if needed, to reach desired consistency.
Top bowl off with toppings! Serve immediately.
Apples & Greens Smoothie Bowl