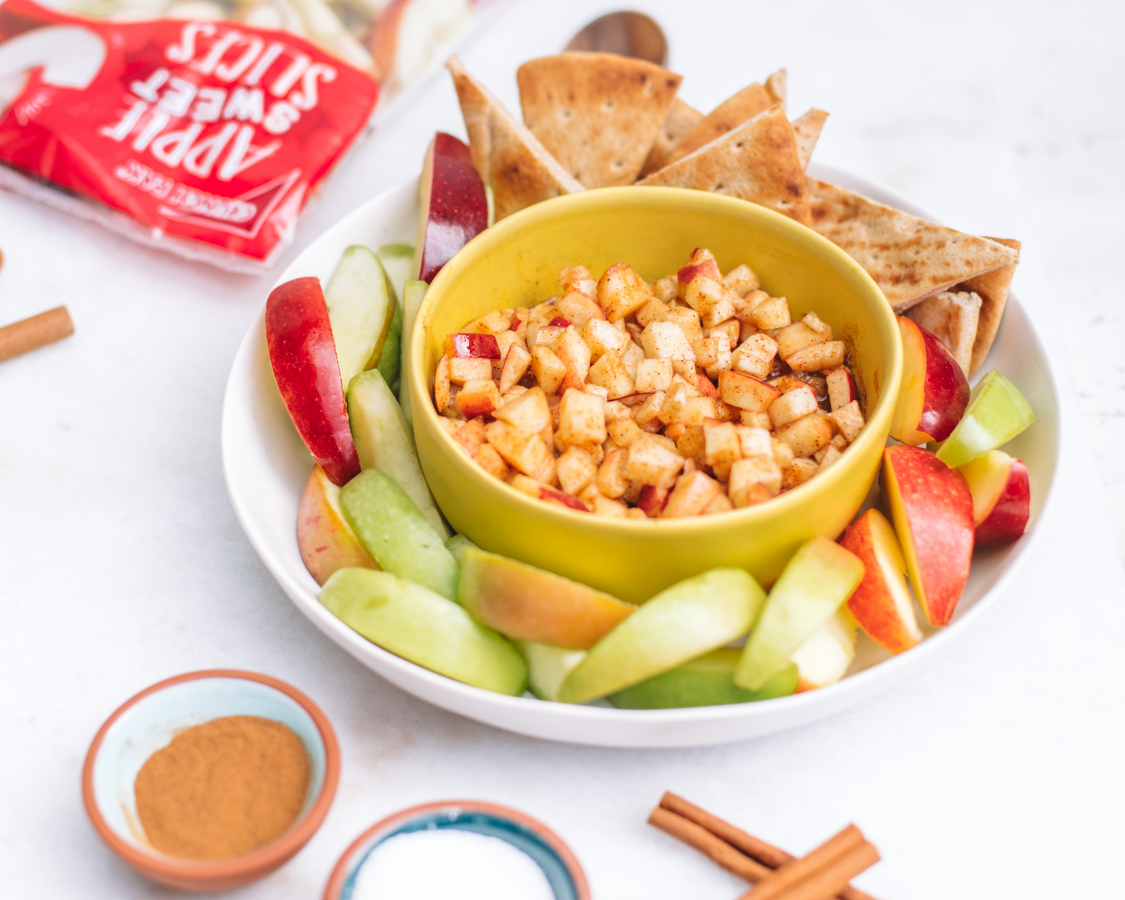 Cinnamon Apple Salsa Dip
Dive into the perfect spring and summer snack that you can serve with Sweet Apple Slices and slices of Pita Bread.
Prep Time:5
Total Time:5
Yields:4 Servings
Ingredients:
3 Cups of diced Crunch Pak Apples
2 Tablespoons of caramel
1 Tablespoon of white sugar
2 Teaspoons of ground cinnamon
Method
Arrange pita triangles and apple slices for dipping.
In a medium bowl stir together diced apples, caramel, white sugar, and cinnamon until well incorporated.
Transfer to a serving platter and serve with pita triangles and apple slices.