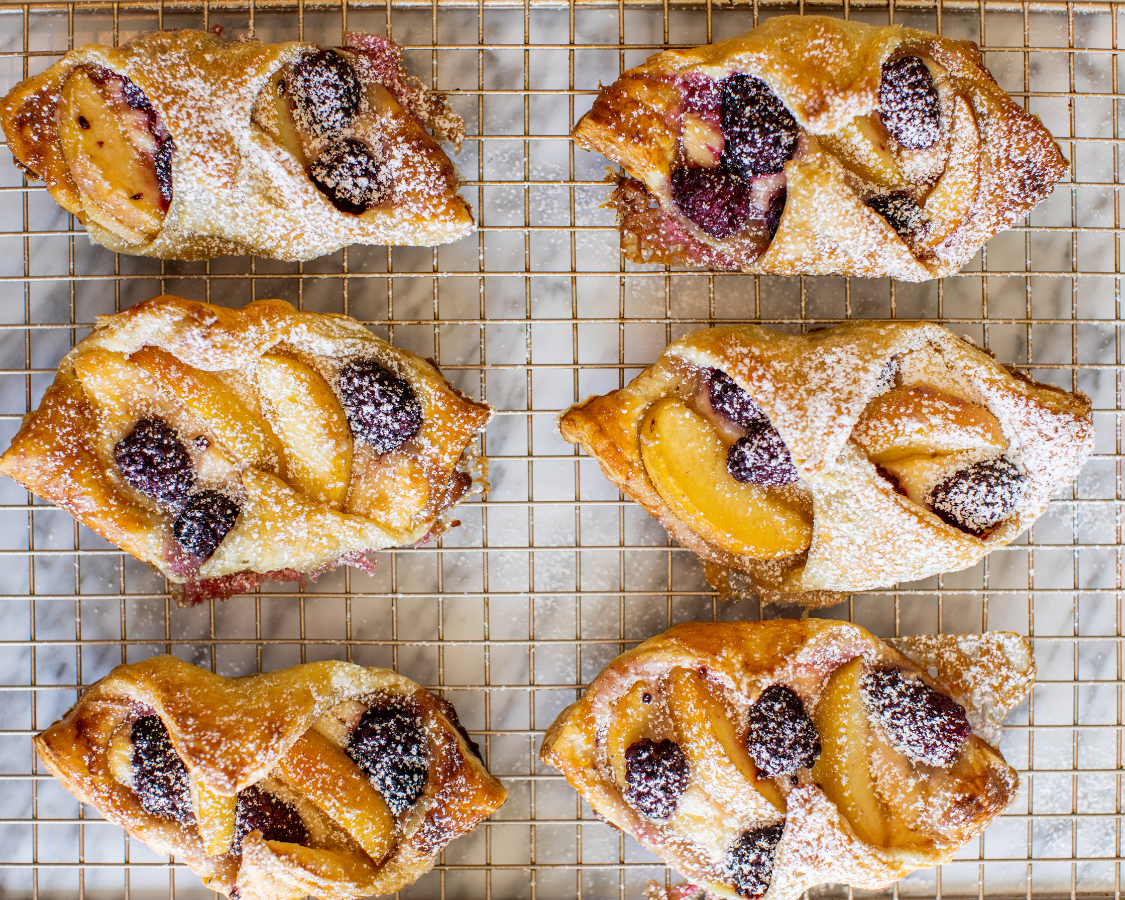 Apple & Raspberry Danishes
Turn that leftover holiday fruit into delicious danishes! Delicious fresh out of the oven or the next day as an easy and tasty breakfast.
Prep Time:1 hour
Total Time:2 hours
Yields:9
Ingredients:
6 ounces cream cheese, softened
1 1/2 tablespoons cornstarch 
1 sheet (about 9 oz.) chilled, thawed frozen puff pastry
Method
Preheat oven to 375°. In a food processor, mix the cream cheese and honey until blended.
Combine the cornstarch and sugar in a medium bowl. In another bowl, whisk egg and 2 tsp. water to blend. Set aside.
Roll puff pastry into a 12-in. square on a lightly floured work surface. Cut into 9 squares, each about 4 in. Transfer to a baking sheet lined with parchment paper. Gently spread about 1 1/2 tbsp. cheese mixture on each square.
Mix berries and apple slices into cornstarch mixture with 1 tsp. water. Continue stirring gently until dry cornstarch disappears, 2 to 3 minutes. Spoon the berry mixture over cheese.
For each danish, pull a corner over filling almost to other side of it and brush top of dough with egg wash. Fold opposite corner over first one and press to seal. Brush dough all over with the egg wash.
Bake the danishes 30 to 35 minutes or until golden brown. Transfer to cooling racks and serve warm or cool.
Apple & Raspberry Danishes