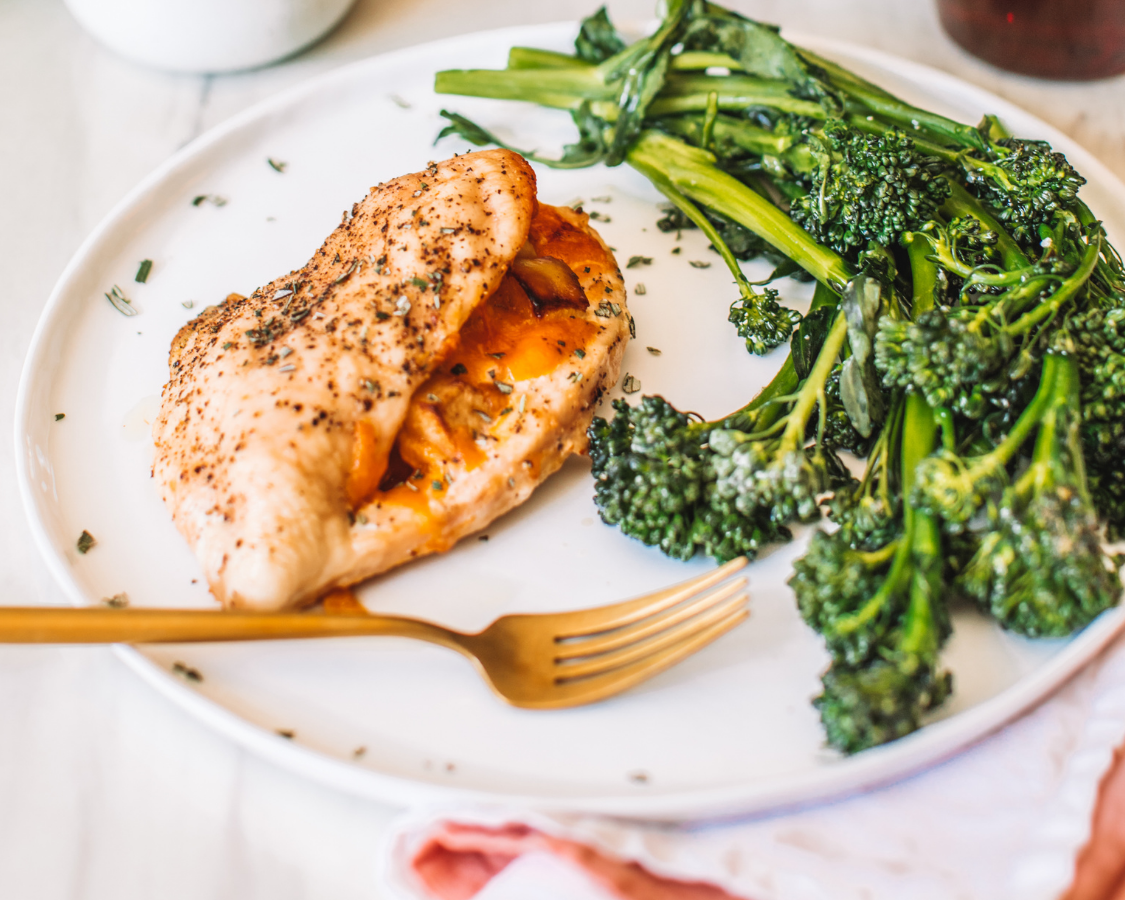 Apple Cheddar Stuffed Chicken Breast
Juicy, delicious and nutritious. These apple cheddar stuffed chicken breasts will be on a weekly rotation once you give them a try! Looking for something the kids can eat? Be sure to checkout these Apple Chicken Quesadillas using the same ingredients!
Ingredients:
2 chicken breasts, boneless and skinless
1 pack of Crunch Pak Peeled Apple Slices
2-3 oz. thinly sliced sharp cheddar cheese
1 tsp lemon juice
1/2 tbsp parsley, chopped
1 tbsp olive oil
salt and pepper to taste
Method
Preheat the oven to 375 degrees F.
Combine sliced apples with lemon juice and parsley.
Carefully cut a slit in each chicken breast horizontally. Open and place the sliced cheese in the slit and top with apples. Close the chickens and brush them with 1 tbsp olive oil then sprinkle with salt and pepper.
Place the chicken in a baking dish and bake for 28-32 minutes (depending on how thick your chicken breasts are), or until chicken is cooked through.
Take out of the oven and serve with a side salad or steamed broccoli. Enjoy!
Apple Cheddar Stuffed Chicken Breast