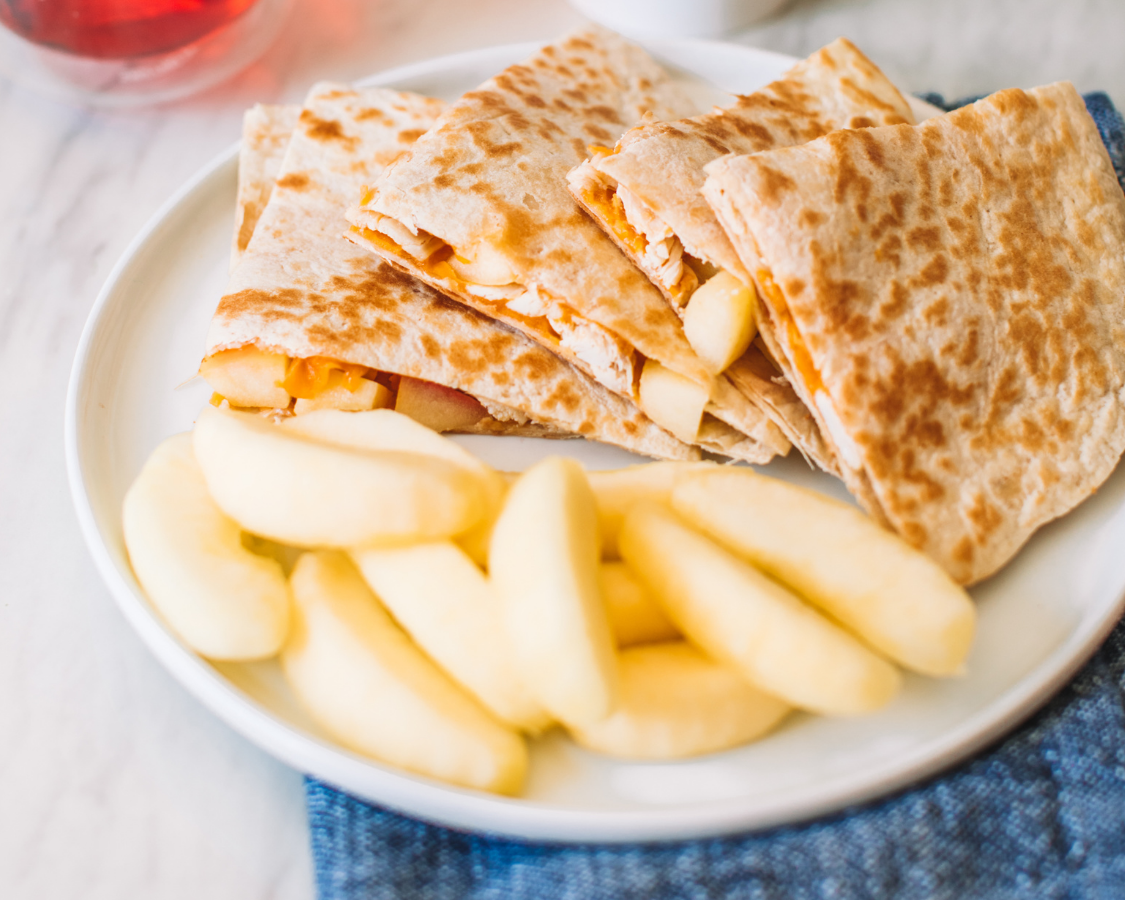 Chicken Apple Quesadilla
Kids love quesadillas, so make them more nutritious by sneaking some apples in there! It makes for a super tasty meal. Looking to cook up something for yourself? You can use these same ingredients to whip up this delicious Apple Cheddar Stuffed Chicken Breast.
Prep Time:5 minutes
Total Time:10 minutes
Yields:12 triangles
Method
Heat a large skillet on medium high heat. Place one tortilla in the skillet and let it warm and crisp slightly.
Add cheese and chicken, and top with second tortilla. Let the cheese melt so the tortillas stay together then flip to crisp up the other side
Remove from heat, let cool slightly and then open it wide and layer on apple slices.
Cut into triangles and serve with extra apple slices or salsa.