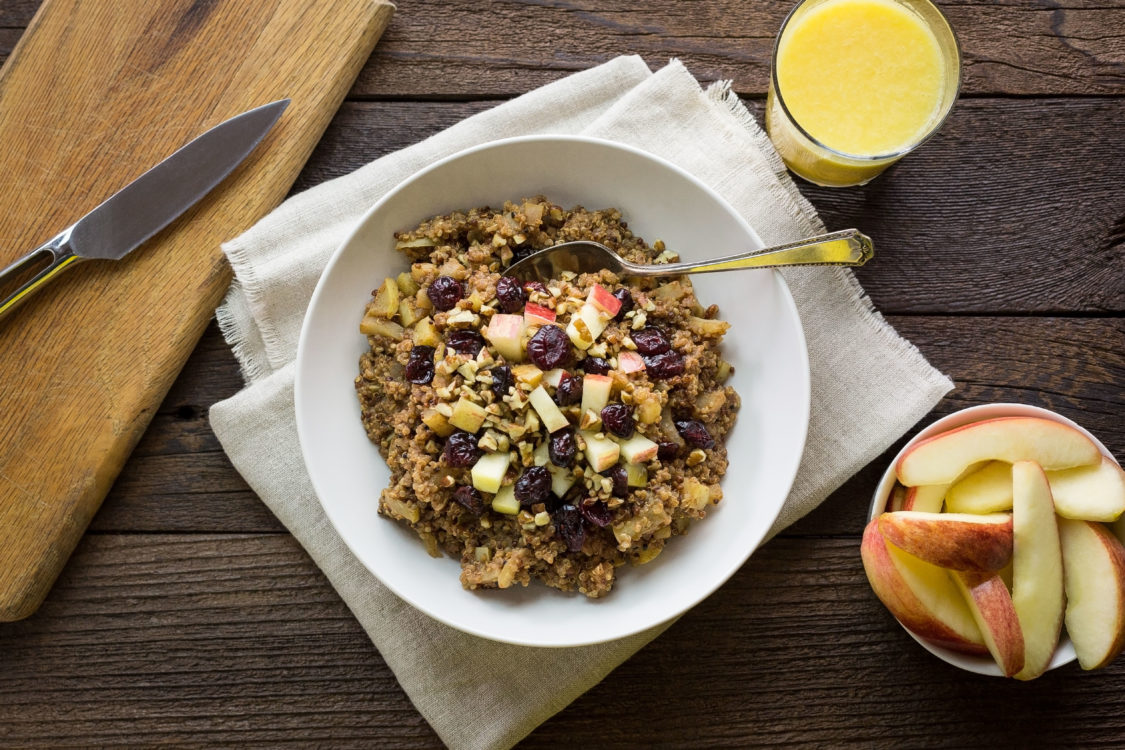 Apple Cinnamon Breakfast Quinoa
Prep Time:5 minutes
Total Time:30 minutes
Yields:2 servings
Calories:389
Ingredients:
½ cup quinoa
1½ cups water
2 cups apple slices, diced
pinch salt
2 teaspoons cinnamon
¼ cup dried cranberries
¼ cup chopped pecans
maple syrup
Method
Place quinoa, water, salt, and 1½ cups of apple in a medium saucepan. Bring to a boil, reduce heat to low, and cover. Simmer quinoa, covered, for 25-30 minutes or until the water has been absorbed and quinoa is light and fluffy.
Divide quinoa between two bowls. Top each bowl with half of the remaining diced apples, cranberries, and chopped pecans. Drizzle the tops with maple syrup and serve warm.
Apple Cinnamon Breakfast Quinoa