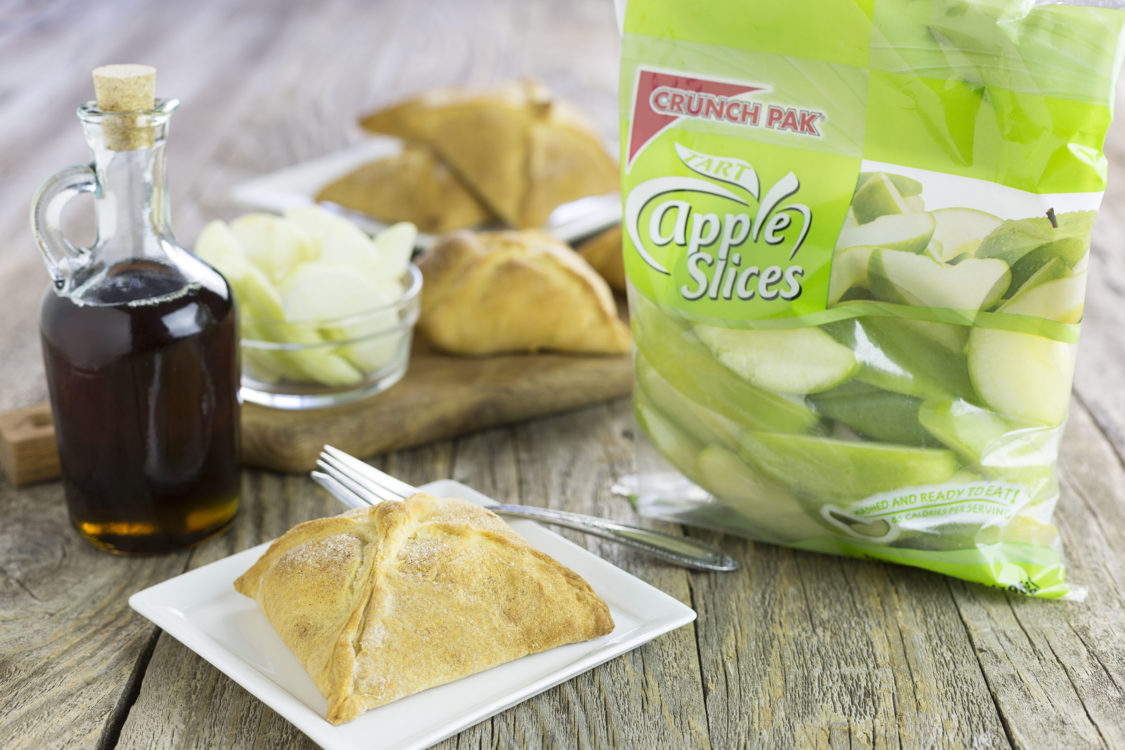 Apple Cheesecake Bundles
Prep Time:35 minutes
Yields:8 servings
Ingredients:
8oz cream cheese, softened
1/3 cup powdered sugar
1 egg
2 packages of Crunch Pak Apples
2 Tbsp pecans, chopped
1/4 cup cinnamon/sugar mixture
2 pkg refrigerated Pillsbury crescent rolls
maple syrup for drizzling
Method
Unroll crescent rolls and separate into 4 squares (rectangles?) per package by keeping two triangles together. Press the seams.
In mixing bowl, mix cream cheese with sugar and egg. Lay sliced apples in center of each square. Top with cheese mixture. Sprinkle with pecans and cinnamon sugar.
Pinch up the sides and press seams as much as possible. Sprinkle with more cinnamon/sugar. Bake in a 350 degree oven for 20-25 minutes. Remove from oven and allow to cool about 10 minutes. Drizzle with maple syrup and enjoy.
Recipe Tip:
If freezing these, allow to cool completely (do not add syrup).
Lay in single layers in a freezer safe plastic bag, seal and freeze.