This Memorial Day, we're honoring all who have served with a cookout celebration. Celebrating this weekend as well? Whether you're hosting a backyard BBQ or bringing a dish to the neighborhood potluck, we've got some recipes and activities to help you plan!
Serve tiny sandwiches that are BIG in fun!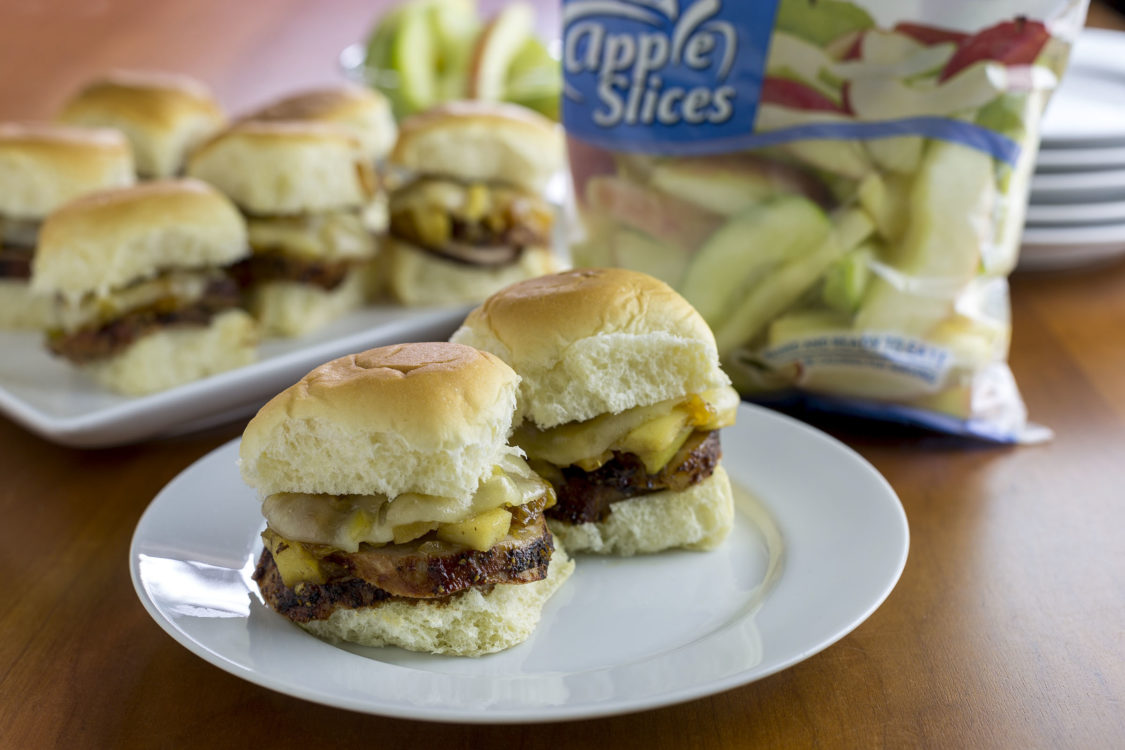 If you don't want to fire up the grill, you can make these Pork Loin Sliders ahead of time in your oven! These mini-sandwiches are the perfect way to feed a crowd in a hurry. The apple chutney and smoked cheese topping adds just the right flavors for summer. These sliders are kid-friendly, too! Their miniature size makes them the perfect bite for smaller hands.
Bring a summery side-dish made for sharing!
Need a quick side dish to bring to your potluck? This Asian Apple Slaw pairs well with any barbecue menu. In just 20 minutes, you'll have a satisfying slaw that will feed a crowd (you can easily double the recipe for bigger parties!). Pair this side with ribs or use it to top your BBQ sandwiches. Your Memorial Day guests will LOVE the healthy, crunchy flavor hidden inside.
Bring a little competition to your backyard bash!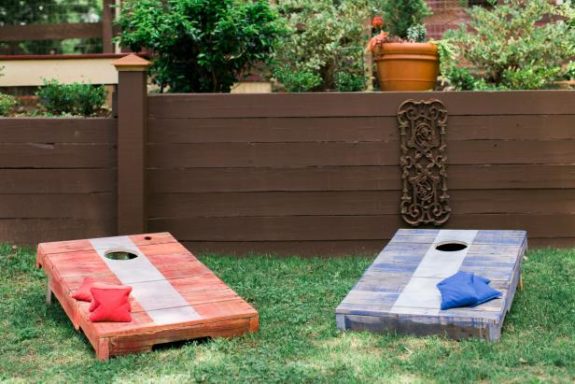 Memorial Day weekend is the PERFECT time to create outdoor fun! You can enjoy the outdoors with friends and family and create new traditions. For a backyard activity that's easy to set up, make this DIY Cornhole Game. Upcycle those old wooden pallets you have hidden in the garage into fun the whole family can enjoy.
We wish you a fun filled Memorial Day weekend! We'd love to hear your weekend plans in the comments below. Don't forget to follow us on Instagram, Facebook, and Twitter for more holiday inspiration!