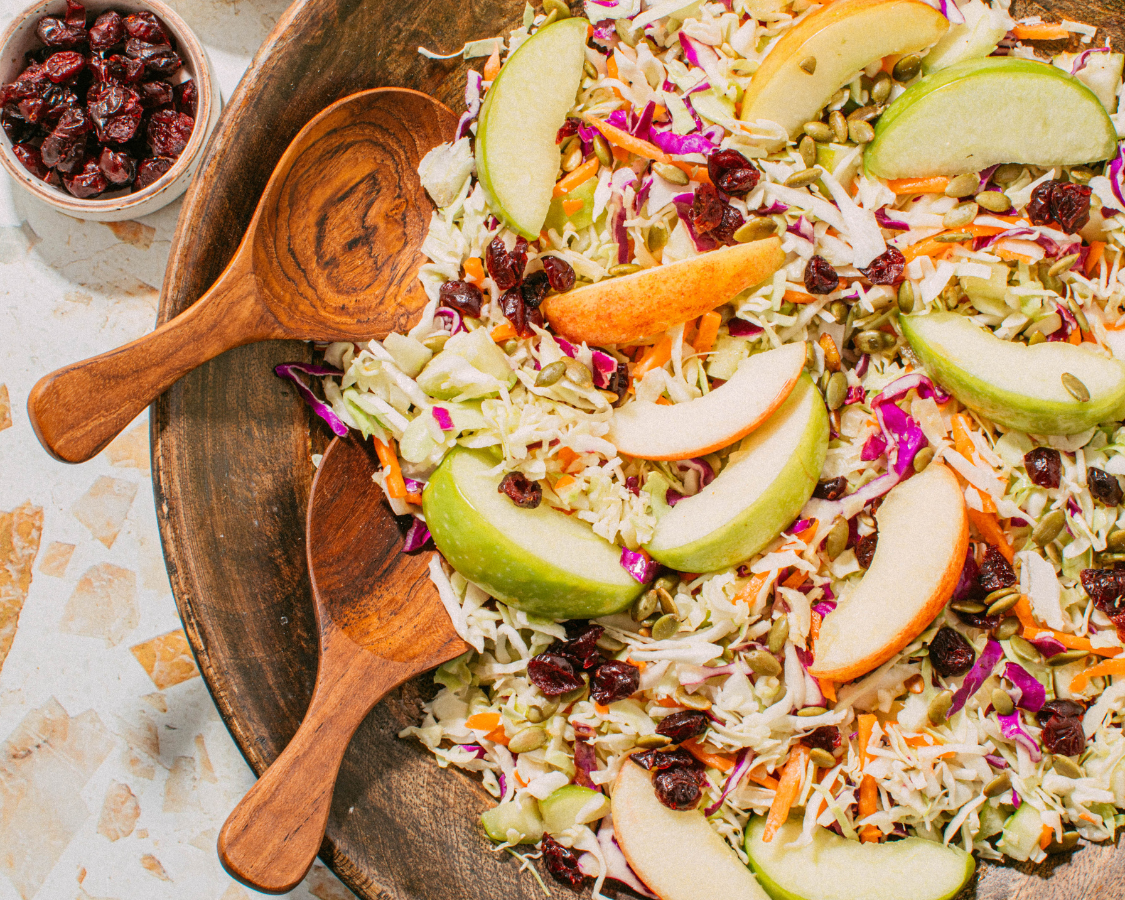 Winter Apple Slaw
The perfect side for any weeknight meal. You can prep this slaw ahead of time as it keeps in the fridge for up to 4 days.
Prep Time:2 minutes
Total Time:10 minutes
Yields:5
Ingredients:
1 bag of cabbage slaw
1 bag Crunch Pak Mixed Apple Slices
1/4 cup freshly lemon juice
2 tablespoons extra-virgin olive oil
1/3 cup dried cranberries
1/3 cup pumpkin seeds
salt and pepper, to taste
Method
Whisk together lemon juice, olive oil, salt and pepper. Add apples and cabbage to a bowl, mix with the dressing to combine. Top with dried cranberries and pumpkin seeds and mix. Let sit at room temperature for 10-15 minutes to let the flavor meld.