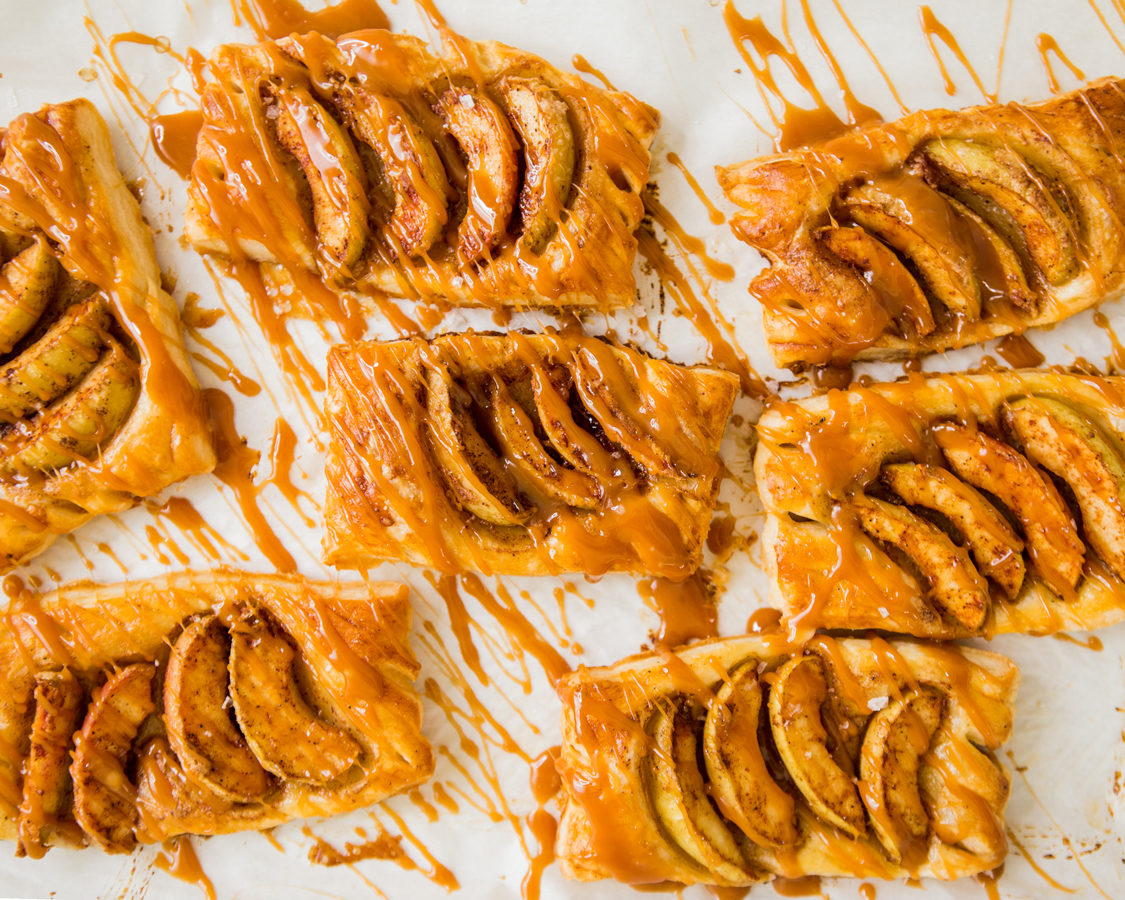 Salted Caramel Apple Pastry Puffs
Is there anything better than warm cinnamon sugar baked apples topped with salted caramel drizzle? We don't think so! These Apple Pastry Puffs are a tasty and easy-to-make fall dessert you and your guests are sure to love.
Prep Time:10 minutes
Total Time:30 minutes
Method
Slice puff pastry into 12 rectangles per each sheet.
Take sliced Crunch Pak Apples and coat them in sugar, cinnamon, and ground cloves.
Once you cut the pastry place 3-4 sliced coated apples in the center of the pastry.
Around the apples take a butter knife and slice/indent pastry and finish with egg wash.
Bake for 20 minutes or until golden and the apples are tender.
Finish with caramel drizzle and flaky sea salt.
Salted Caramel Apple Pastry Puffs