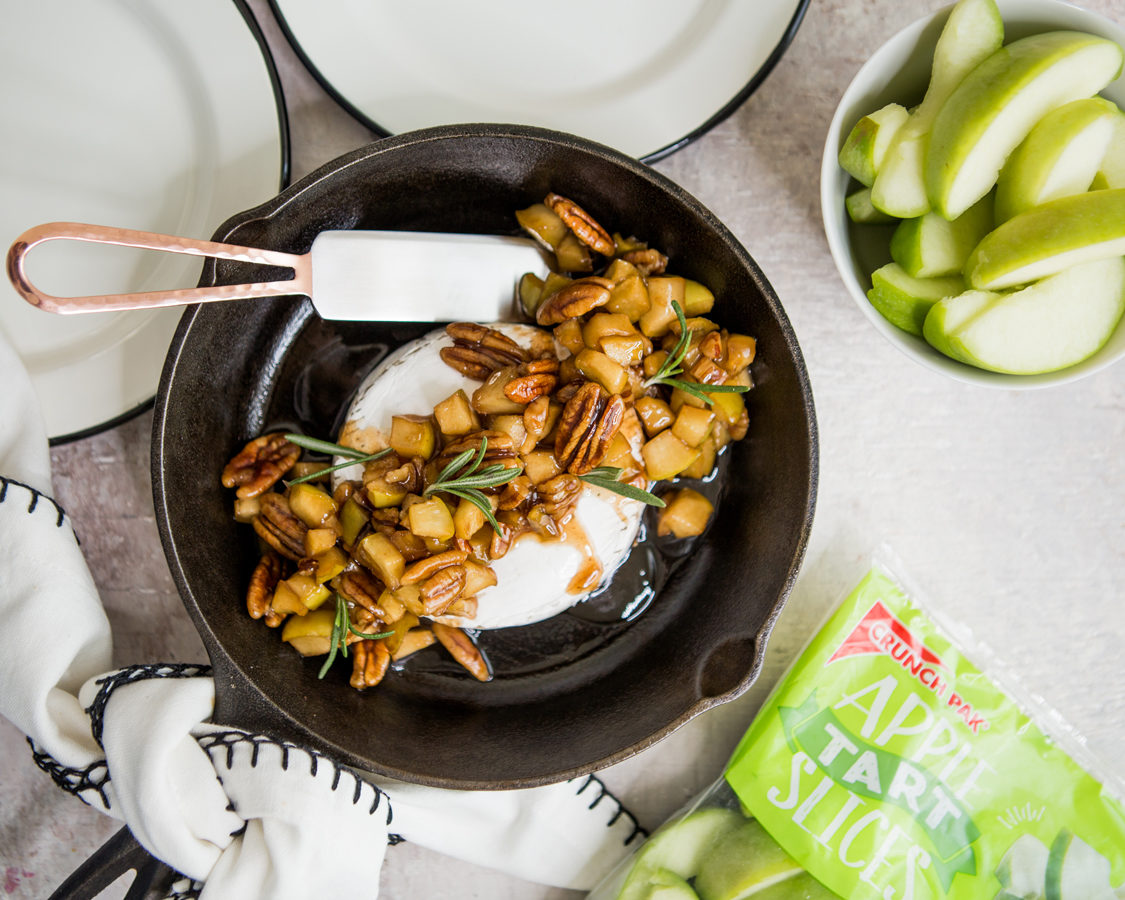 Baked Brie with Caramelized Apples
This simple baked brie recipe is the perfect appetizer for holiday entertaining. Combining delicious fall flavors like pecans, melted brie cheese, rosemary, and caramelized apples will be sure to make this dish the hit of your next party!
Prep Time:15 minutes
Total Time:30 minutes
Ingredients:
1 Bag of Crunch Pak Sliced Apples *Diced
2 Tbs unsalted Butter
2 Tbs of Kahlua
1 tsp of cinnamon
1 cup of sugar
1 tsp of nutmeg
Sprigs of rosemary
Method
Preheat oven to 400 F.
In a medium saute pan add apples, butter, Kahlua, sugar, cinnamon, and nutmeg in a pot and let them simmer for 5 mins.
Bake brie for 5-10 mins or until the center is soft to the touch.
Top with apple mixture and rosemary.
Serve with apple slices, baguette or crackers.
Baked Brie with Caramelized Apples