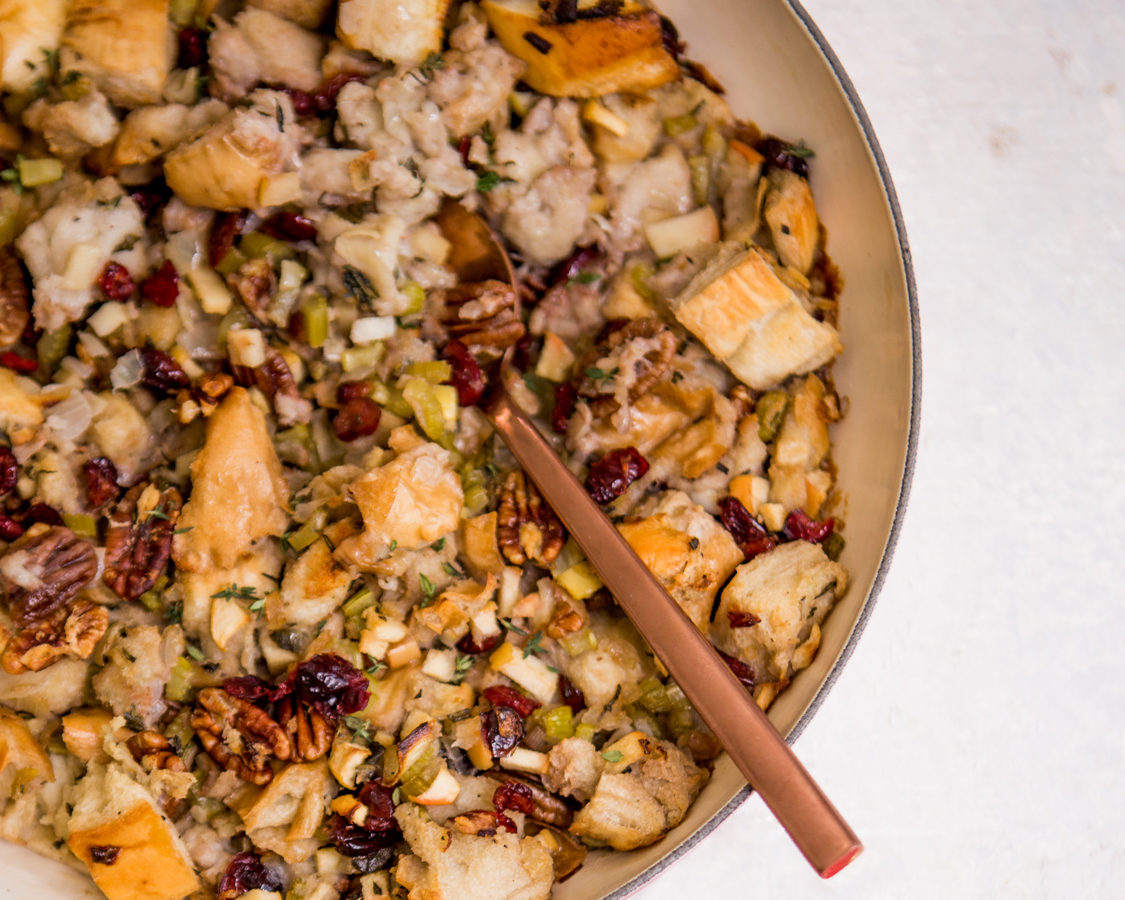 Easy Apple Stuffing
We gave this classic holiday dish a deliciously sweet spin by adding diced apples, pecans, and dried cranberries. This Easy Apple Stuffing will leave everyone at your table wanting seconds!
Prep Time:10 minutes
Total Time:50 minutes
Ingredients:
1 bag (12-ounces) Unseasoned Bread Cubes
1 Bag of Crunch Pak Sliced Apples *Diced
1 Tbs chopped fresh parsley
4 Tbs butter
1 yellow onion, diced
2 cups sliced celery
1 cup Pecan halves, roughly chopped
1/2 cup dried cranberries
salt and fresh ground pepper , to taste
2 cups low sodium chicken broth
1/2 Tbs chopped sage
Method
Preheat oven to 350F.
Lightly grease a 9×13 baking dish with cooking spray and set aside.
Combine bread cubes, diced apples, pecans, dried cranberries, and parsley in a large heat-resistant mixing bowl — set aside.
Melt butter in a large skillet over medium-high heat.
Add onions and celery, season with salt and pepper and continue to cook for 4 minutes, or until tender.
Add chicken broth and chopped sage; bring mixture to a boil.
Remove mixture from heat and add to bread cubes mixture; mix until thoroughly combined and evenly moist.
Transfer the mixture to prepared baking dish.
Bake for 30 minutes.
Remove from oven and serve!