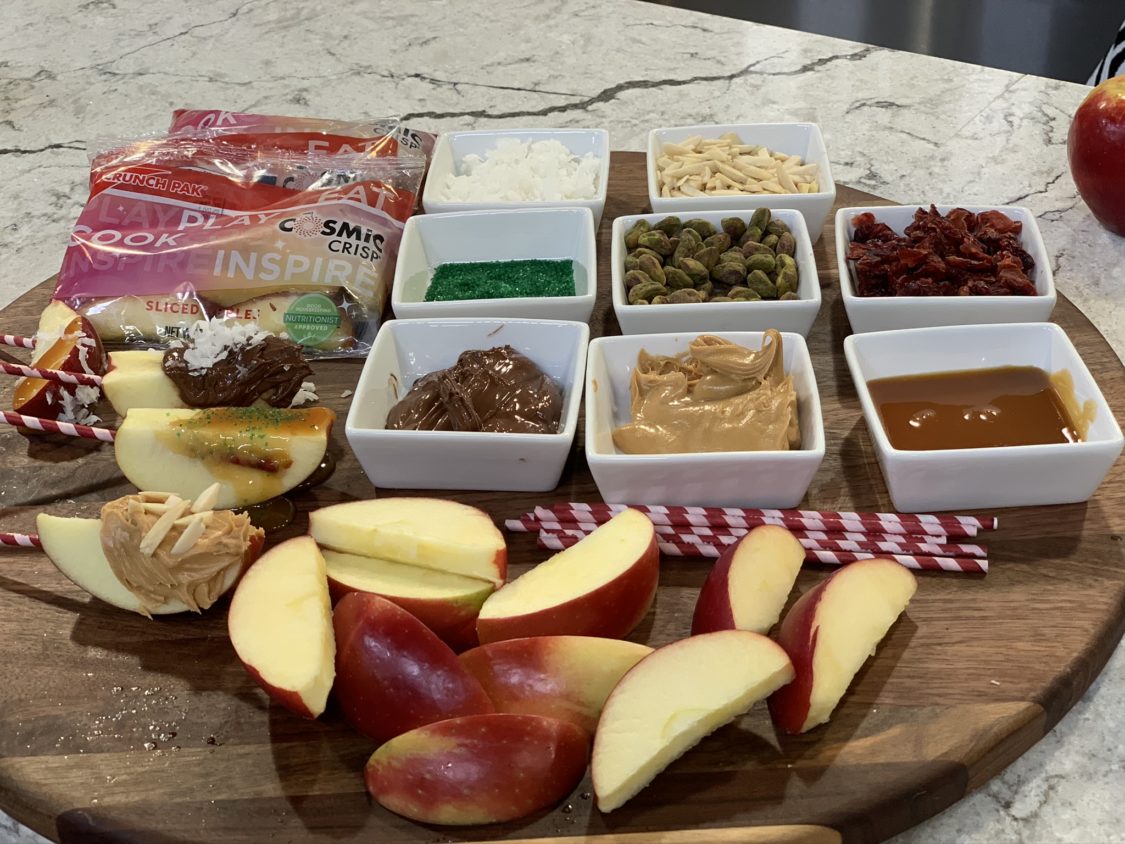 Cosmic Crisp® + Build Your Own Entertainment Bar
Prep Time:10 minutes
Total Time:10 minutes
Ingredients:
Crunch Pak Cosmic Crisp® apple slices
Almond Butter (or your favorite nut butter)
Microwavable chocolate (can find it in the produce section)
Caramel
1 bag chopped almonds
1 bag chopped pistachios
1 bag dried cranberries
1 bag shredded coconut
Red and green sprinkles (or holiday sprinkles)
Lollipop sticks
Method
Grab sliced apples and place a lollipop stick in each.
Arrange apples, dips, and toppings on a table or countertop. Allow guests to dip and top their apples anyway they'd like.
Recipe Tip:
Cosmic Crisp® + Build Your Own Entertainment Bar