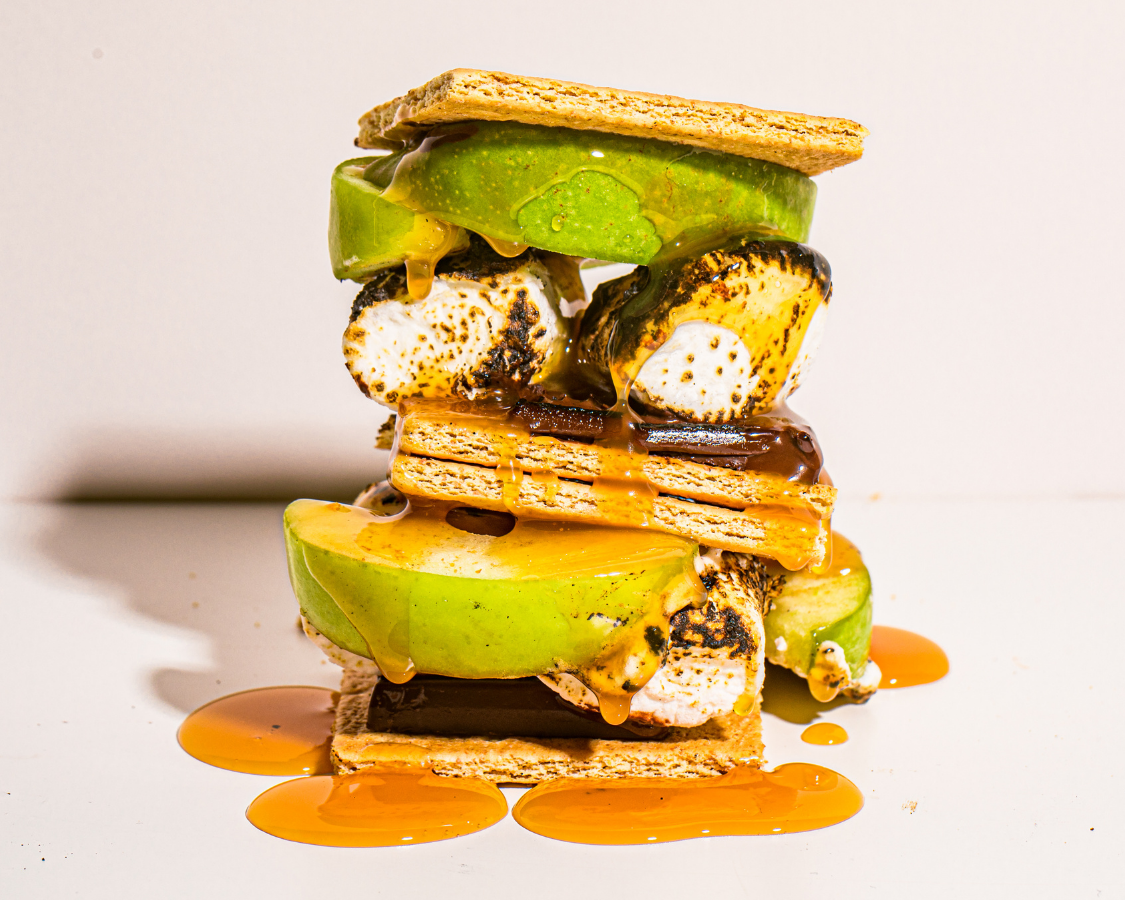 Caramel Apple S'mores
One up your summer adventures with these delicious Caramel Apple S'mores for a twist on summer's best snack!
Prep Time:3 minutes
Total Time:3 minutes
Yields:2 servings
Ingredients:
8 marshmallows
1 bag Crunch Pak Tart Apple Slices
4 squares Hershey's chocolate
Warm caramel, for drizzling
4 Graham Crackers, optional
Method
Toast marshmallows until golden brown. Top a Graham Cracker with chocolate, two marshmallows and an apple slice. Drizzle with caramel and top with a second apple slice.
Omit the Grahamer Cracker and use the apple as the base of the s'more for a fun twist on s'mores!