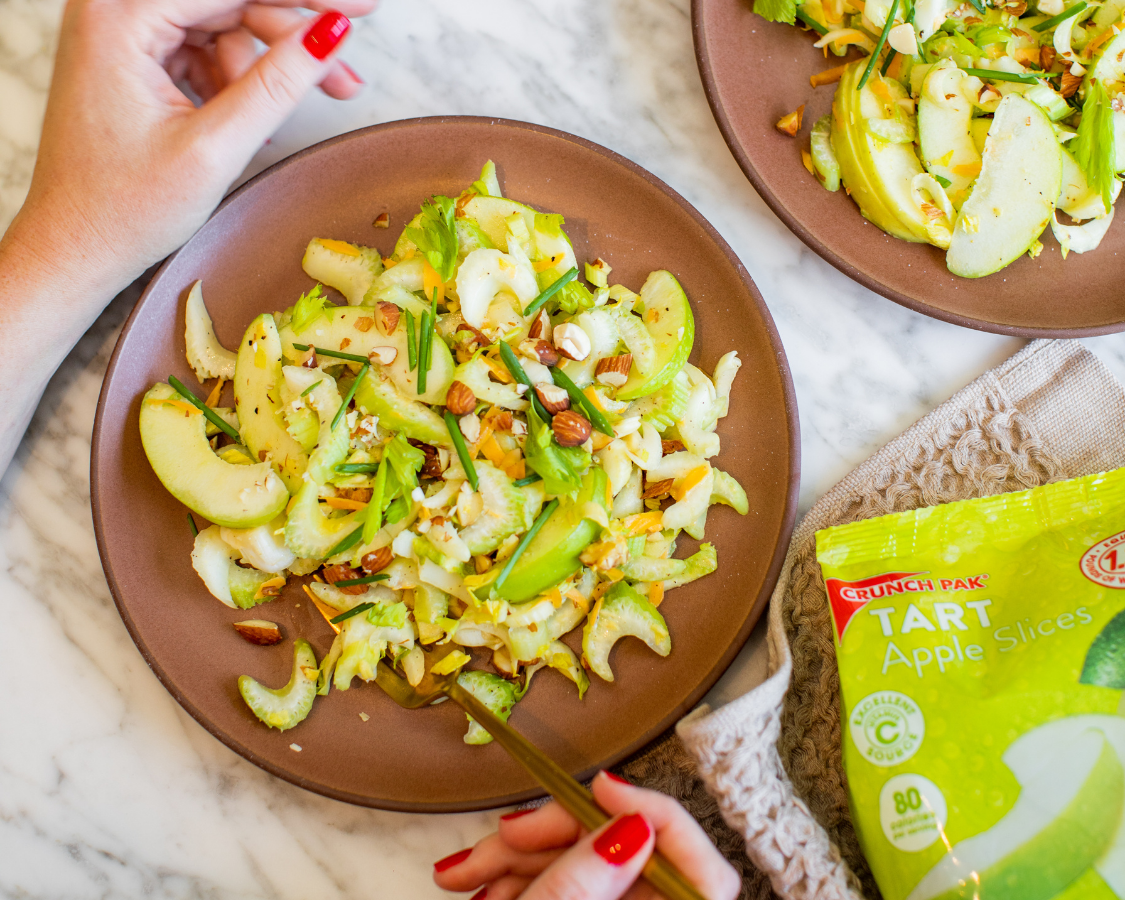 Apple, Celery and Endive Fall Salad
Bring a little brightness to the holiday table with this mix of sweet, smoke and crisp salad! This salad feeds a big crowd and is easy to assemble.
Prep Time:25
Total Time:25
Yields:8
Ingredients:
1/4 cup plus 1 tablespoon Champagne or white wine vinegar
2 teaspoons whole-grain Dijon mustard
1/3 cup extra-virgin olive oil
8 medium endives, cut into 1/2″-thick slices, cores thinly sliced
1 head of celery, stalks very thinly sliced
1/2 pound shaved cheddar
1/2 cup chives, chopped
3/4 cup coarsely chopped salted, smoked almonds, divided
Black pepper
1/4 salt
Method
Combine 1 tbsp vinegar and 3 cups cold water in a medium bowl. Add apple slices and let soak.
Meanwhile, whisk mustard, salt, and remaining 1/4 cup vinegar in a medium bowl, then whisk in oil in slowly.
Drain and pat apple slices dry. Combine apples, endives, celery stalks, cheese, and half of the almonds in a large bowl.

Drizzle dressing over salad and gently toss. Season with salt and pepper as desired. Top with chives and more almonds. Enjoy!
Apple, Celery and Endive Fall Salad