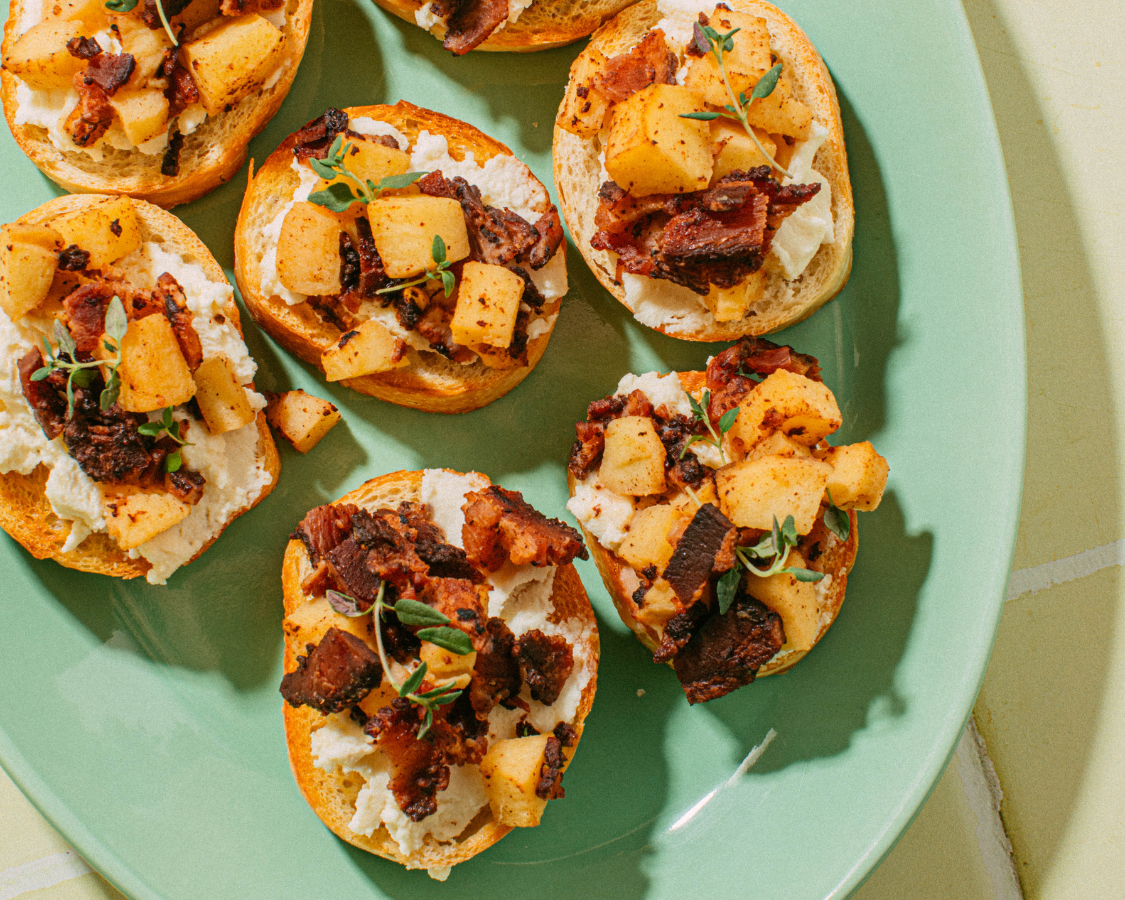 Apple & Bacon Crostini
Bacon and apples are a match  made in heaven. Spoon them atop ricotta crostini for a warm and inviting crostini.
Ingredients:
1 baguette, sliced
1 bag Crunch Pak Peeled Apple Slices
1 tablespoon vegetable oil
3/4 cup ricotta
1 teaspoon ground cinnamon
3 slices cooked bacon, crumbled
1 tablespoon maple syrup
Fresh thyme sprig, for garnish
salt and pepper, to taste
Method
Preheat oven to 400ºF. Toast sliced baguette and set aside.
While bread is toasting, mix together ricotta, olive oil and salt until combined.
In a pan over medium heat, add apples, cinnamon and vegetable oil and sauteè until caramelized. Turn off the heat and add bacon and maple syrup to apples and stir.
Spread ricotta to each piece of bread and top with bacon apple mixture. Top with thyme sprig and enjoy!