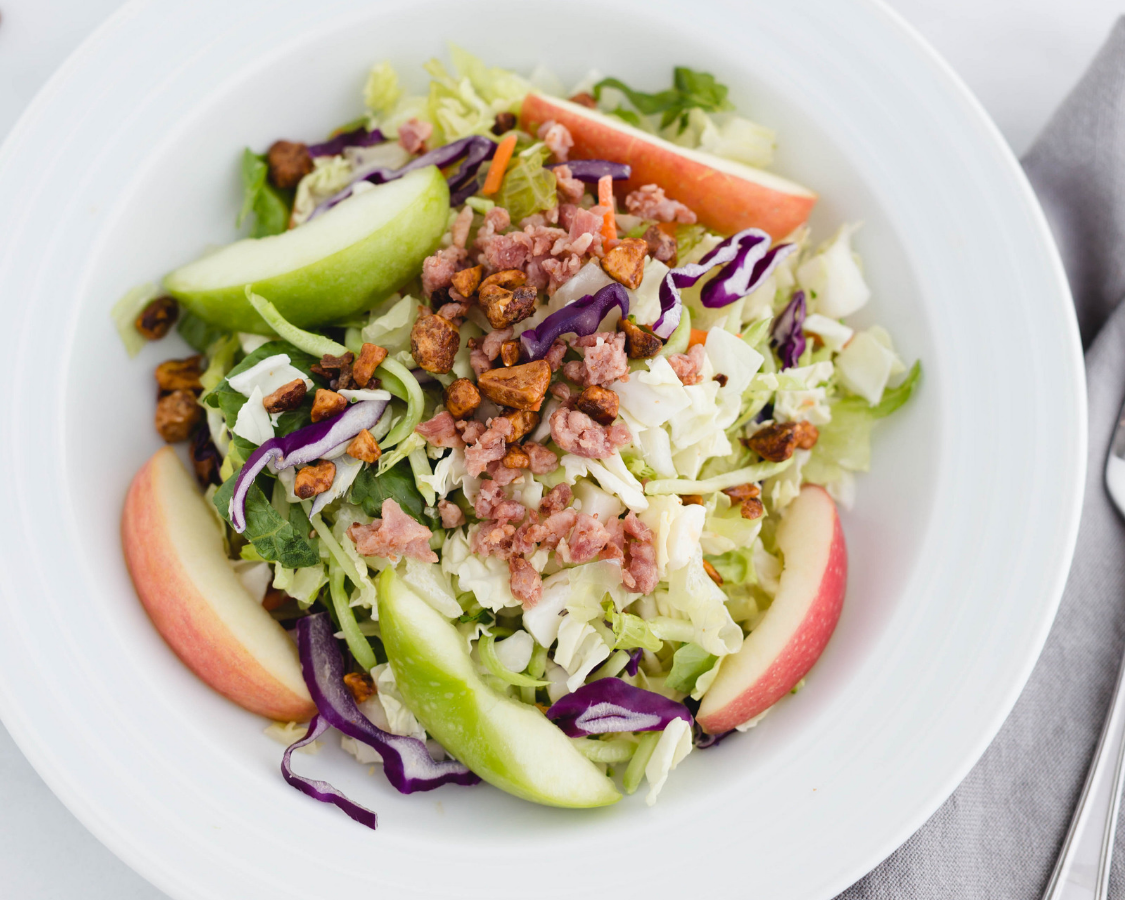 Apple, Bacon and Maple Bourbon Salad
The best salads have a little crunch! Try adding our pre-sliced and pre-washed mixed apple slices to your favorite salad or salad kit!
Prep Time:5 Mins
Total Time:5 Mins
Yields:1 Serving
Method
Combine all salad ingredients together and toss.
Top with sliced apples and crumbled bacon bits.
Enjoy!
Apple, Bacon and Maple Bourbon Salad