Get creative this Mother's Day and give mom something more than just a card! If she's a Disney lover, she'll love this 3D card made with just a few materials and our Foodles snack pack! It's fun to make and easy to customize. Mom will certainly cherish this homemade craft for years to come.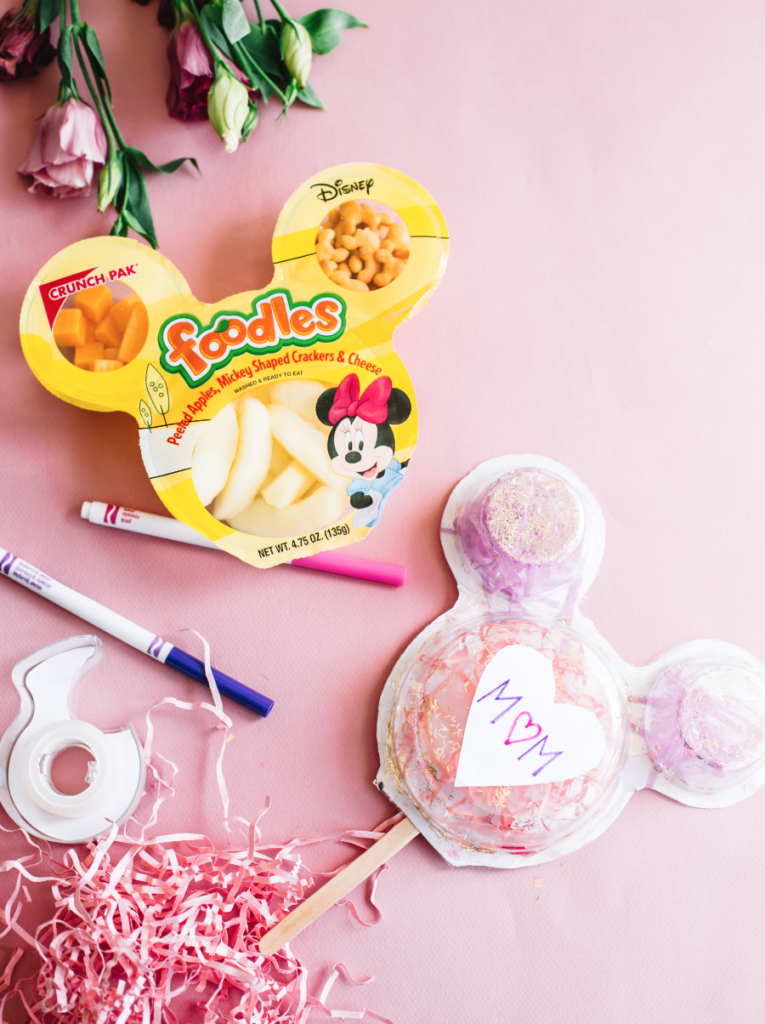 What you'll need:
White or colored paper
Scissors
Tape
Hot glue
Crunch Pak Foodles
Popsicle Stick
Colorful Markers or Letter stickers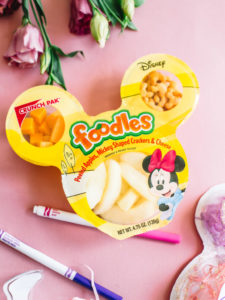 How To Make It
Once you've eaten all of the delicious snacks out of your Disney Foodle, clean it with a paper towel and pull off the film
Fill the inside of the snack pack with glitter, confetti and anything else you think would be fun!
Glue a piece of paper to the back of snack pack and cut along the shape of the snack pack.
Tape or glue a popsicle stick on the back of the snack pack so that you can hold it up to show Mom!
Fold a piece of paper in half and cut half a heart to make the perfect paper heart.
Write a message for mom on it with colorful markers or sticker letters.
Glue it or tape it to the front of the Foodle!
Give it to Mom alongside a delicious breakfast!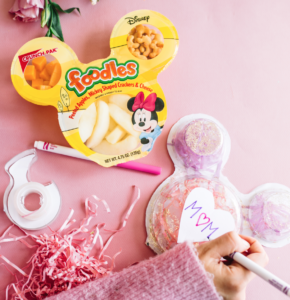 Notes
All cutting and gluing should be done by an adult.