Win game day with super tasty, super simple recipes that all your guests will love. Here are four recipes we can't get enough of!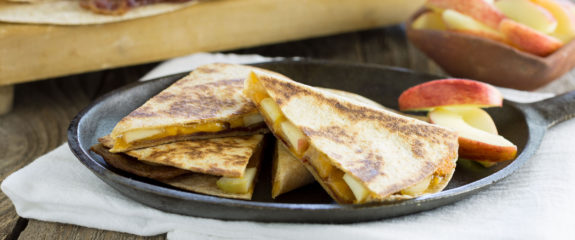 With four simple ingredients and hardly any prep this bacon, apple, cheddar quesadilla is a low stress, crowd pleaser that will score with guests!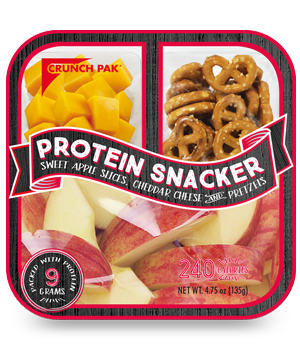 Snack healthy during the big game with a delicious trio of ingredients that are low in carbs and full of flavor.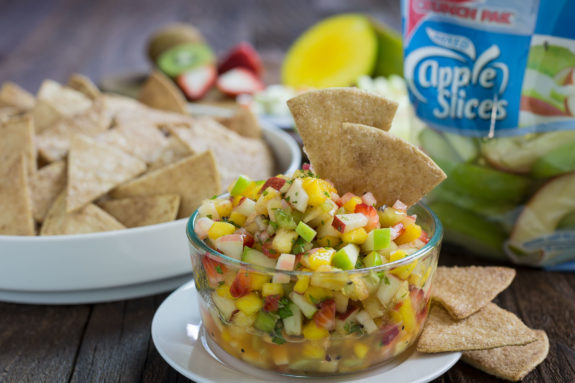 Chips and dip are a staple at any Superbowl Party. Wow guests with a low calorie, fruit based salsa featuring Crunch Pak apples, kiwi, pineapples, mint, strawberry, and mango!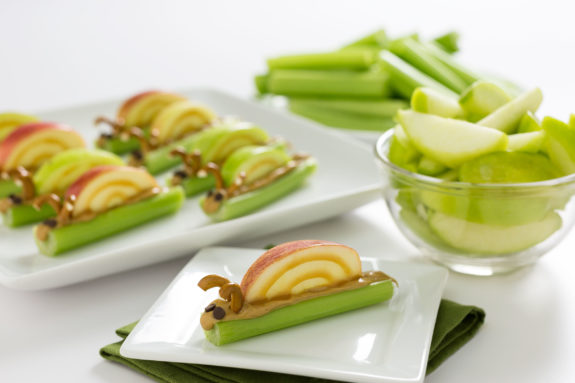 Win over the kiddos with Peanut Better Celery Snails. These cute little ones are always the highlight of snack time.
Hungry for more? Visit Crunchpak.com/recipes for more game day favorites