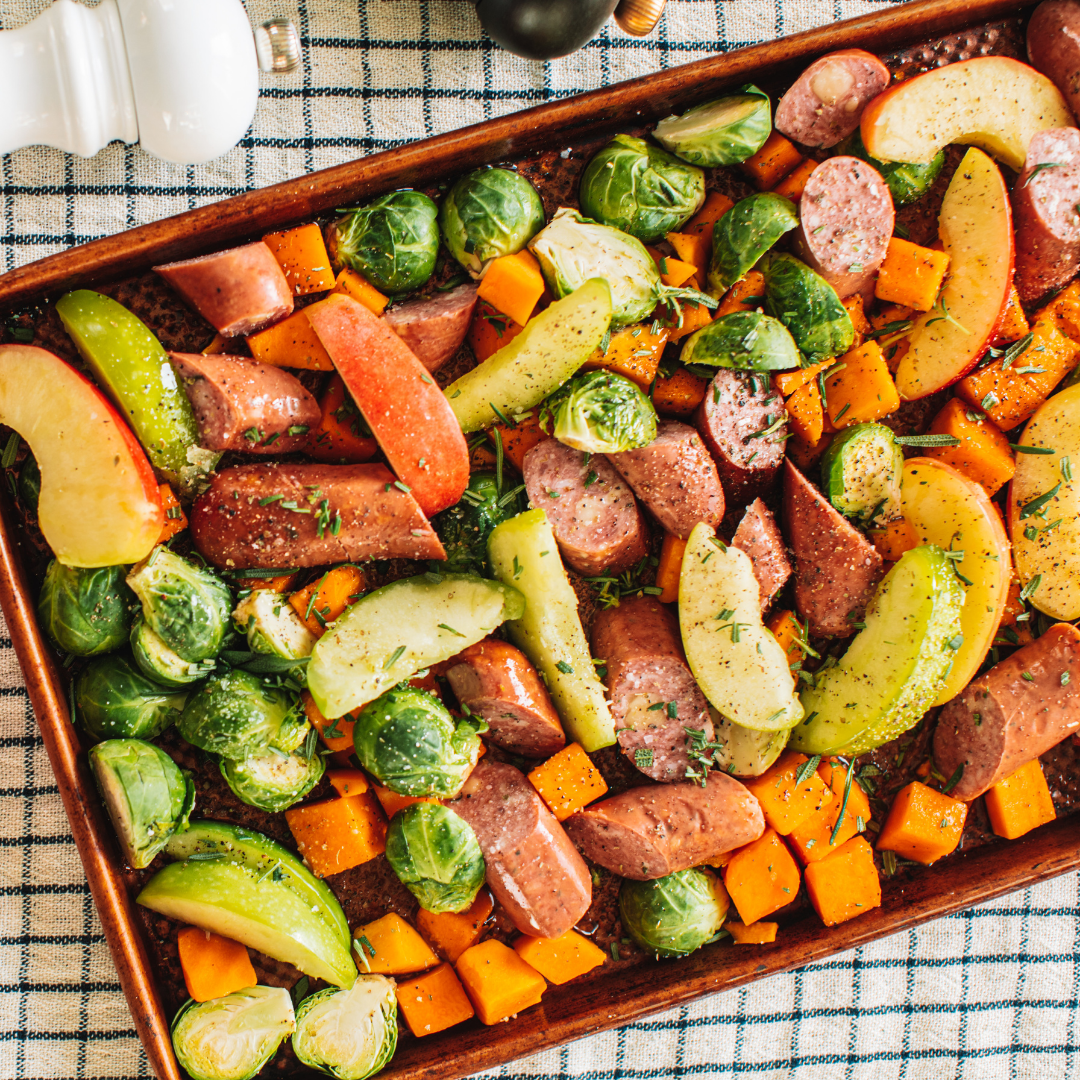 Apple & Chicken Sausage Sheet Pan Dinner
It's hard to beat a sheet pan dinner! It's a great way to get the whole family to eat a delicious and nutritious dinner without having to spend too much time in the kitchen. Sneak in some vegetables like Broccoli and Brussels Sprouts with the sweet apples, to get your kids to eat the whole thing! Yum!
Prep Time:10 minutes
Total Time:40 minutes
Yields:4 Servings
Ingredients:
1 Pack (4 sausages) chicken sausages, cut into 1" slices
2 cups, cubed butternut squash
2 cups Brussels Sprouts, halved
1 Pack Crunch Pak Mixed Apple Slices
1 tbsp rosemary, minced
2 tsp garlic powder
2 tsp onion powder
olive oil
Kosher salt
Cracked black pepper
Method
1. Preheat the oven to 425 degrees F.
2. Place sausages, butternut squash, Brussels Sprouts, and apples onto one large sheet pan or two medium sizes pans.
3. Sprinkle evenly with garlic powder, onion powder, olive oil, salt and cracked black pepper.
4. Bake for 25-30 minutes or until the vegetables are tender and golden brown.
Apple & Chicken Sausage Sheet Pan Dinner