CASHMERE, Wash. (Nov. 18, 2019) —Crunch Pak ® , the sliced apples specialist, has an exclusive relationship to slice Cosmic Crisp ® apples, a new variety that is capturing attention nationwide.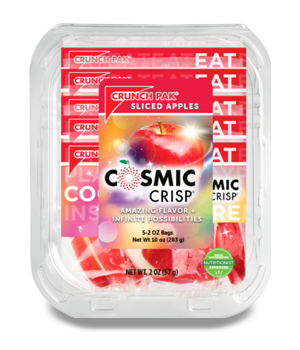 The Cosmic Crisp is a juicy apple with a firm crisp texture and a flavor profile that is both sweet and tart making it an excellent eating apple that is perfect for slicing, said Ozgur Koc, senior vice president of business and product development at Crunch Pak. "Cosmic Crisp ®  is from Honeycrisp parentage and is best for snacking and other fresh applications," Koc said. "When we tested it, we found it made an ideal apple for slicing; we anticipate our national distribution will help further it's growing popularity."  A varietal created by Washington State University Tree Fruit Research, Cosmic Crisp apples are grown in Washington state with the first volume harvested this fall.  The variety is being marketed by Proprietary Varietal Management via multiple channels including influencer outreach, traditional media outreach and grassroots marketing efforts. Cosmic Crisp ®  fresh cut sliced apples are shipping nationwide now for a limited time. "Our goal is to provide shoppers with an excellent eating experience and having the exclusive rights to new varieties with complex flavor profiles helps us meet that goal and keep the category fresh," Koc said.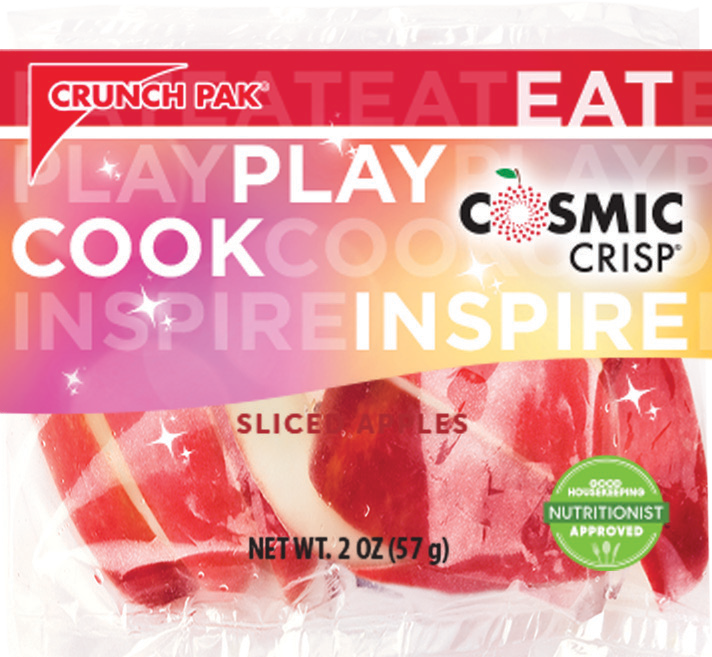 Ask your retailer about our new products today.