Sweet Cinnamon Apple Crumb Cake with a dense layer of cake, cinnamon apple filling and topped with a crunchy cinnamon streusel! The perfect breakfast!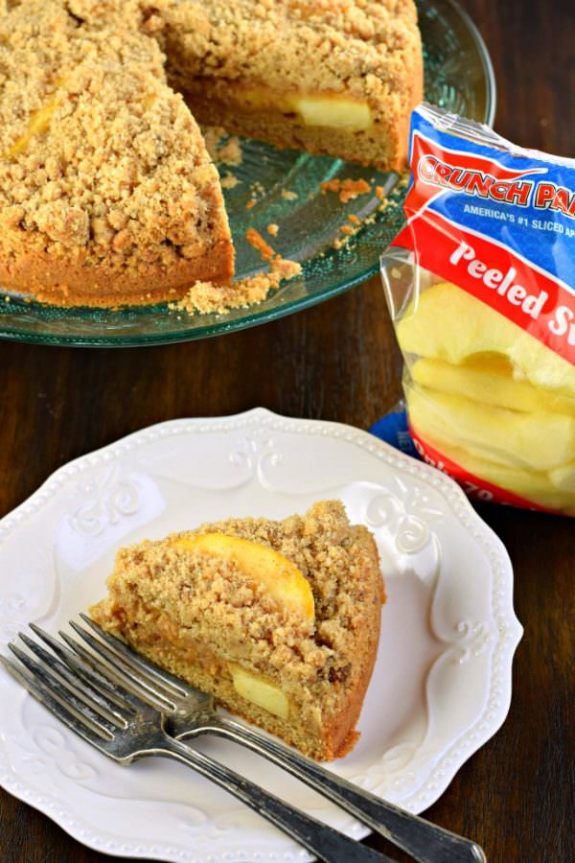 There is nothing better than waking up on a Saturday morning to birds chirping, a fresh pot of coffee brewing, and a slice of this Cinnamon Apple Crumb Cake waiting to be eaten. Granted, my life is not always like that. Most Saturdays I wake to the birds chirping (at 4 am!!!!!), dogs barking, and leftover Friday night pizza still on the counter. But a girl can dream, right?
I think you'll fall in love with today's crumb cake recipe! It makes a delicious, thick, dense cake filled with cinnamon apples and plenty of crumb topping! If you're feeling adventurous, add a little cinnamon glaze to the top of this cake while it's warm out of the oven!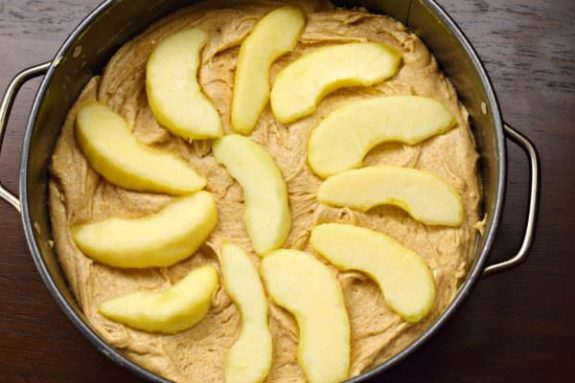 A few tips about this crumb cake:
This is a very thick cake! I used a 9-inch springform pan to bake this cake, as it's not only
thick, but I also wanted it to remove from the pan nicely for serving on a cake plate.
I used Crunch Pak peeled apples to make this easy, they're so handy to keep in our
refrigerator for baking and snacking!
To make this cake, pour the batter into the bottom of the pan, add your sliced apples,
then top with your thick layer of crumble!
I prefer to eat this cake chilled, I think it gives a delicious twist to this sweet cake. If you
prefer to eat it warm, may I suggest a scoop of ice cream?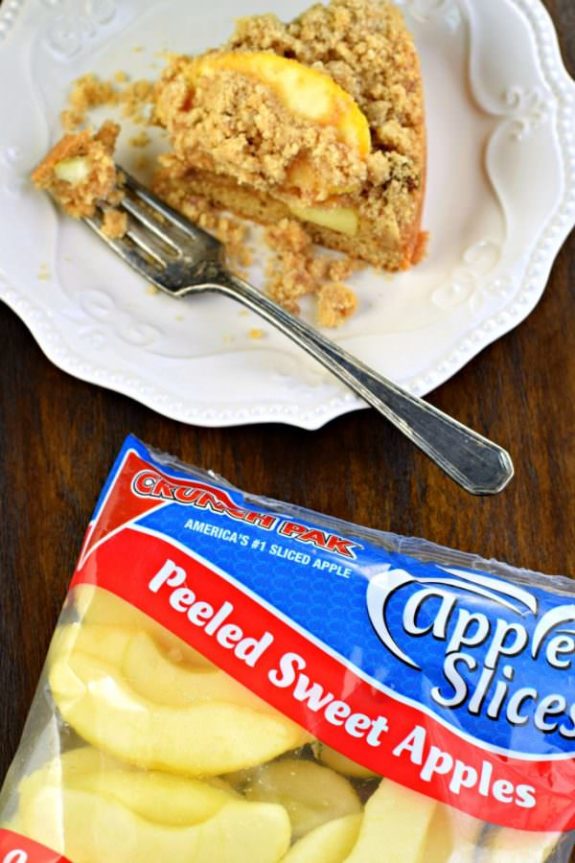 Ingredients:
For the cake:
1 1/4 cup all-purpose flour
1/2 cup granulated sugar
1/4 tsp baking powder
1/4 tsp baking soda
1/4 tsp kosher salt
6 Tbsp unsalted butter, softened
2 large eggs
1 tsp vanilla extract
1 tsp cinnamon
1/4 cup milk
2 cups Crunch Pak sliced apples, peeled
For the streusel:
1/2 cup light brown sugar, packed
1/4 cup granulated sugar
1/4 tsp kosher salt
1 tsp cinnamon
1/8 tsp nutmeg
1/2 cup unsalted butter, melted
1 1/2 cup all-purpose flour
Directions:
1. For the cake, grease and flour a 9-inch springform pan. Set aside.
2. In a large mixing bowl, mix flour, sugar, baking powder, baking soda and salt on low until
combined. Beat in softened butter until crumbly. Add in eggs, vanilla extract, cinnamon,
and milk. Beat for about 3-4 minutes until light and fluffy. Pour into prepared pan.
3. Layer sliced apples over the cake batter.
4. In a small bowl, combine streusel ingredients with a fork. Sprinkle over top of cake. Bake
in a 325 degree oven for about 38-42 minutes. Cool completely in pan. When cooled,
release from springform pan.
5. If desired, refrigerate cake until ready to serve. (See note below for glaze recipe, if desired)