It's a beautiful 85 degrees outside and that time of the year: road trip season! You're packing up the gear to hit the road and head out on a long trip to your favorite destination. But with road trips, come many hours in the car. Our new Lunch Kitz will make your trip so much easier. Both kids and moms alike will be happy with these fresh and healthy meals featuring their favorite stars.
Do your kids love Toy Story? Great! Kids love Woody and Buzz Lightyear and the delicious foods inside this Lunch Kitz: sweet apple slices, turkey sausage bites, crackers and cheddar cheese!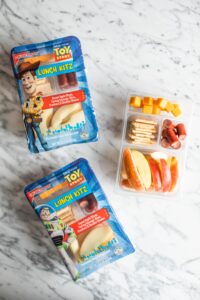 Maybe they prefer basketball and Space Jam: A New Legacy? LeBron James, Sylvester and Tweety Bird are playing basketball on this kitz, which includes peeled apple slices, fruit snacks, turkey sausage bites and cheese crackers.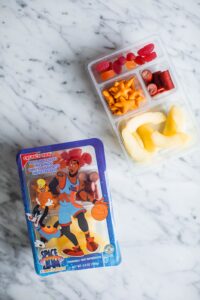 Ready for glitter and rainbows? JoJo loved her new Lunch Kitz and your kids will too! The peeled apples, fruit snacks and animal crackers are always a hit! To check out JoJo's Instagram post featuring her Lunch Kitz, Click here!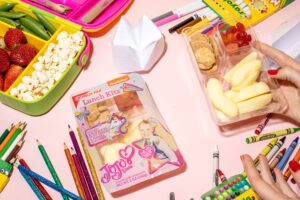 To find your favorite Lunch Kitz near you, click on the "Where To Buy," header at the top of the page!